Forklift accidents aren't good for anyone. Not for your operators, for your business, or for your trucks.
Fortunately, having the right equipment on your truck can significantly reduce the risk of accidents in the workplace. But there's such a wide range of safety equipment on the market that it can be difficult to know exactly what you need.
All TCM trucks come fully equipped with standard safety features, but some environments are more prone to forklift truck accidents than others. So it can certainly be worth going a step further to safeguard your vehicles and your drivers.
Here are the top five safety features we recommend adding to your forklifts for extra protection against workplace accidents.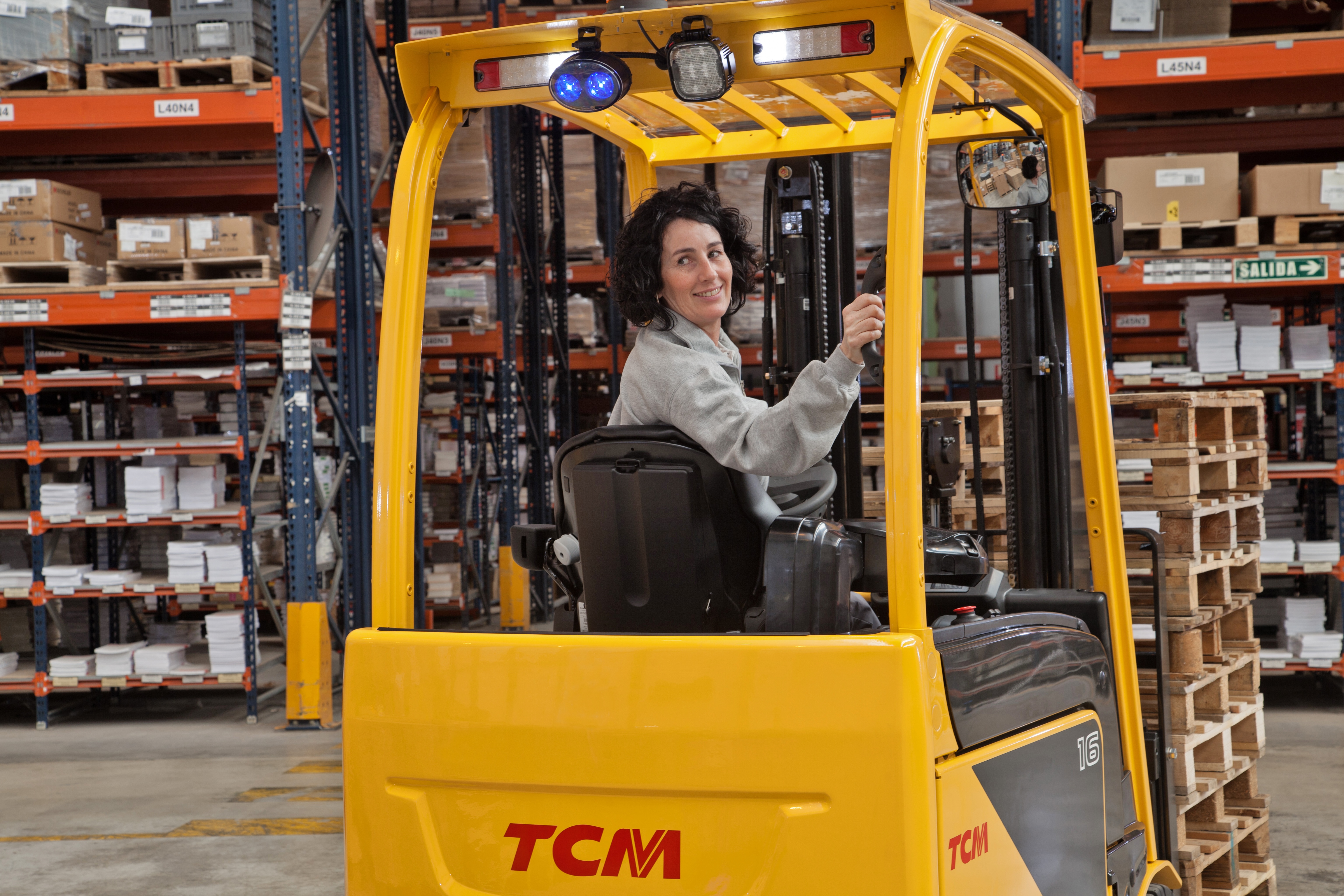 1. Blue Spot LED Lamp
Blue spot LED lamps warn anyone nearby that a forklift truck is coming their way. Many forklifts are virtually noise free, with operators needing to use their horns to make people aware of them. Having a blue spot LED lamp as an additional indicator will provide a visual signal to further alert your workers to the presence of a truck.
2. Low Height LED Flashing Beacon
A low height LED flashing beacon can be placed below the overhead guard to reduce potential impact damage to lower and industrial flexible doors. As well as improving workplace safety, having this additional safety feature can decrease downtime caused by collisions.
3. Horizontal Forks Leveling System
Reducing damage to your forklifts is important from a safety point of view, as there is less likely to be an accident on a healthy truck. A horizontal fork levelling system can help in this regard, as your operators will be less likely to have incidents that cause damage to themselves, the materials they're moving, or their trucks.
4. Panoramic Rear View Mirror
Panoramic rear-view mirrors improve operator visibility by ensuring they can see everything that's going on around them at a quick glance. This is particularly useful towards the end of a shift, when tiredness can contribute to a lack of concentration.
5. Full LED Light Package
Finally, a full LED light package is another easy way to enhance forklift safety by ensuring trucks are visible in your working environment at all times. The lights are extremely bright, yet very effective and cheap to maintain. Such a small addition really can make a huge difference.
No matter how many forklifts you have in operation, we can find a solution that helps to improve safety in your business.
To find out more about how to make your trucks as safe and efficient as possible, get in touch with your local dealer today.