Whether it's maximising productivity, improving operators' comfort and safety, creating a future-proof forklift fleet, or all of the above, warehouse managers often face demanding and competing priorities.
When it comes to your business' material handling needs, there are a number of factors you'll need to consider to make an informed decision.
From determining the types of forklifts you need to understanding which financial option works best for you, our handbook will help you assess your overall business needs and objectives.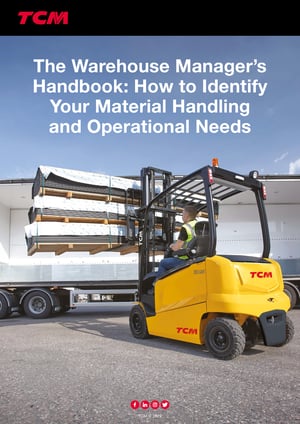 Our handbook will equip you with the tools you need to:
Understand the different types of forklift equipment available
Identify your company's key objectives and desired approach
Determine the best-fit financing solution for your needs
Discover how to improve health and safety in the workplace
Weigh up the pros and cons of forklift dealers vs. manufacturers


To find out more, download our guide, 'The Warehouse Manager's Handbook: How to Identify Your Material Handling Needs' today.