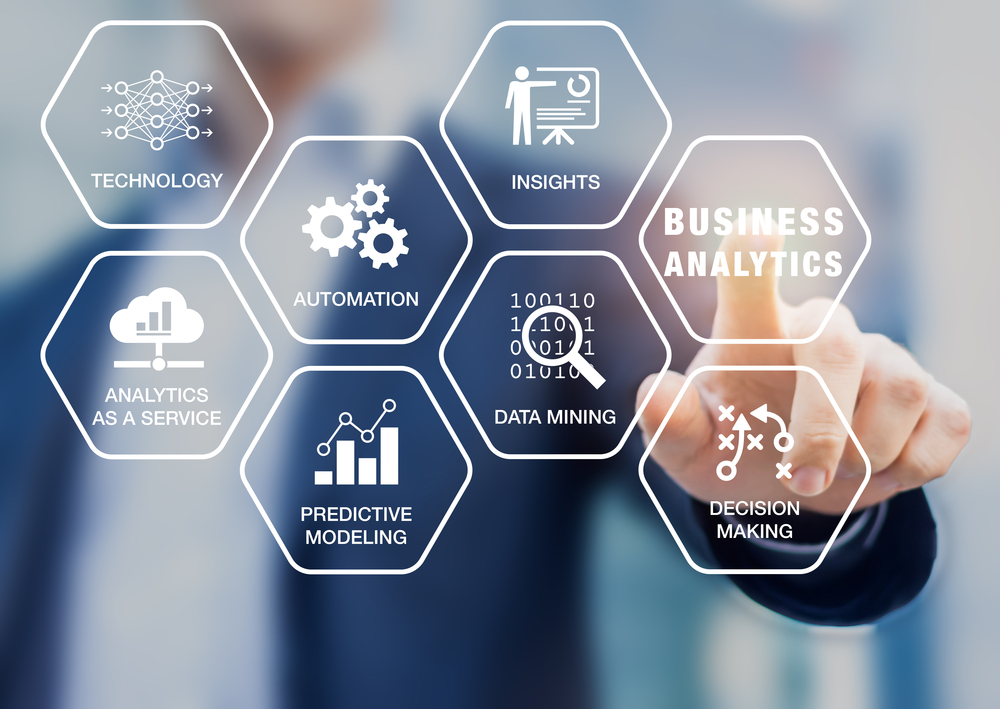 At TCM, we know first-hand that the material handling industry is full of surprises. And as new technologies emerge, the possibilities are endless. In this article, we explore the impact of big data on fleet management. Read on to find out more.
Fleet management is an essential part of every material handling operation, helping to keep equipment running in optimal condition, and even more importantly, keeping drivers safe.
While your fleet management system might be able to help you identify immediate obstacles, imagine if you could predict and prevent the next breakdown. While you might have a general view of how safely your operators are driving, what if you could stop a potentially dangerous manoeuvre in its tracks?
The impact of big data on fleet management can be truly transformative for your business, helping you to increase efficiency, enhance productivity, improve safety, and reduce costs.
Read on to learn more about the specific use cases for big data in the material handling industry.
Automate maintenance and repair scheduling
By harnessing the power of big data in your fleet management system (specifically predictive analytics), you can start to identify patterns and trends in regard to when your fleet requires maintenance. Equipped with this information, you can schedule forklift maintenance and repairs in advance, as needed, to maximise uptime and keep your costs down.
If your fleet management system highlights a significant issue with a truck, you can take action before it becomes a real problem (for example, to prevent an accident or extended period of downtime due to a broken-down truck). This will help contribute towards a safer working environment, not to mention reducing costs and maintaining optimal productivity.
Fewer truck breakdowns, a reduced likelihood of accidents, and lower costs are just a few of the tangible benefits your business could experience by harnessing big data-powered insights.
Your fleet management system isn't the only aspect of your operation you should be looking to upgrade. If you haven't yet made the switch to electric forklifts, but are keen to get started, download our Electrification Readiness Checklist today.
Optimise fuel management and reduce costs

Fuel costs are among the most significant expenses for material handling organisations, especially if they're used to working 24/7. The ability to reduce these costs can have a significant impact on your business's overall profitability.
However, by harnessing the power of big data, you can not only assess how much fuel is being used, but more importantly, how it's being used. This can help to drive more fuel-efficient driving techniques in your operation (as well as improve operator safety).
Where flaws are identified, you can ultimately learn from these mistakes and/or inefficiencies and implement solutions that improve efficiency, reduce costs, and enhance productivity.
Related Read: Increase Fuel Efficiency by Choosing the Right Forklift Battery
Monitor driver behaviour and boost training
The insights that big data reveals can be used to not only understand driver behaviour in more detail, but to inform future driver training and share best practices. This can be in relation to fuel consumption, safety, and much more. For example, if an operator is found to be consistently exceeding speed limits, you could ask them to attend a driver safety course.
Data points and telematics can also be used to provide feedback to drivers in real time, reminding them to slow down or take necessary precautions when undertaking tricky manoeuvres. Again, this can help operators place increasing emphasis on fuel efficiency and enhance safety for operators and other nearby members of staff.
Related Read: Prepare for These Fleet Management Challenges Now to Reduce Costs Tomorrow
How we can help
The cumulative effect of big data on material handling operations will be transformative for many businesses. From gaining greater visibility, to identifying and resolving inefficiencies and reducing costs, there's much to gain.
While the prospect of overhauling your fleet management system may seem overwhelming, it needn't be. At TCM, our trusted dealer network is on hand to help you implement a bespoke solution for your business, helping you to regain efficiencies and reduce your TCO.
At TCM, we're dedicated to helping you find ways to increase efficiency, enhance productivity, and reduce costs in your operation. Switching to an electric fleet is one way to achieve this. Download our Electrification Readiness Checklist to get started today.