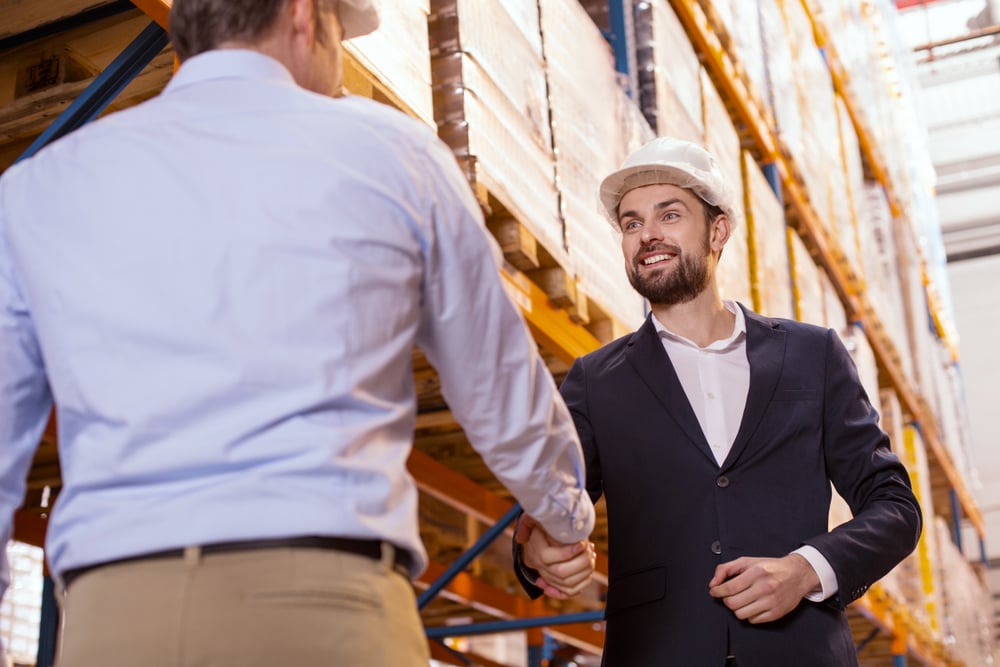 At TCM, we work closely with our trusted dealer network to improve material handling operations around the world. Here's what this looks like in practice so that together, we can ensure a fully unified sales process for every customer, every time.
As a supplier and advocate of TCM products, your commitment to helping your customers identify the right forklift solutions for their operations is what drives both our businesses forward.
Ensuring every TCM dealer is working towards the same business objectives is key to promoting a consistent sales process, driving success for us and all of our dealers.
In practice, achieving this means striking a balance between building our traditional business while also expanding through innovative forklift solutions that cater to new industry sectors.
Building on TCM's traditional material handling business
At TCM, it's crucial that we take steps to maintain our traditional business offerings — such as our energy-efficient counterbalance truck range — as this makes up a significant portion of our existing business.
Similarly, developing and retaining long-term, mutually beneficial partnerships with existing customers is vital to maintaining our traditional business model.
Alongside retaining our existing customers, we encourage you to focus your efforts on gaining new customers by delivering an outstanding service and spotting opportunities where we can add value to businesses — in particular, those operating fleets of five or more trucks.
Finally, overcoming outside influences, such as upcoming emissions regulations, economic factors, and competitor distractions will help TCM to maintain its position as a trusted and leading material handling manufacturer you are passionate to promote.
Related Read: How TCM Forklifts Helped to Transform Heineken's Operation
Innovation and expansion into new business areas
As a forward-thinking manufacturer, expanding in new areas is also important to us, from spreading the word about our latest impressive product innovations to growing our presence in new industry sectors, adding value to both small and large businesses alike.
TCM forklifts boast innovative and unique features that your customers won't find anywhere else on the market, such as the left floating armrest and integrated mini-steering wheel on our award-nominated FB Electric 3-4 Wheel Counterbalance truck, which has been ergonomically designed for maximum operator comfort.
As well as proudly sharing our latest product innovations, we encourage you as a dealer to focus on warehousing as a key sector, helping your customers to identify how TCM reach trucks, pallet trucks, and lithium-ion battery technology can benefit their operations in terms of safety, efficiency, and ergonomics.
Aligning your business objectives with TCM
At TCM, our dealer network is crucial to delivering our innovative material handling products and services to customers. Without you, TCM simply wouldn't have the same outstanding reputation. Ensuring our business objectives are aligned will help us both to build on this reputation and achieve even greater commercial and reputational success.
The good news is you can start today. Whether it's having a conversation with an existing customer about how you can add even more value to their operation, or educating a new customer on the benefits of TCM's latest low-level order picker model, every conversation contributes towards our collective success.
Not a dealer yet? We're always looking to expand our dealer network. Get in touch to find out more about partnering with a forward-thinking forklift manufacturer like TCM.
Already a dealer? To learn more about how you can help your customers find the right solutions for them, get in touch today.