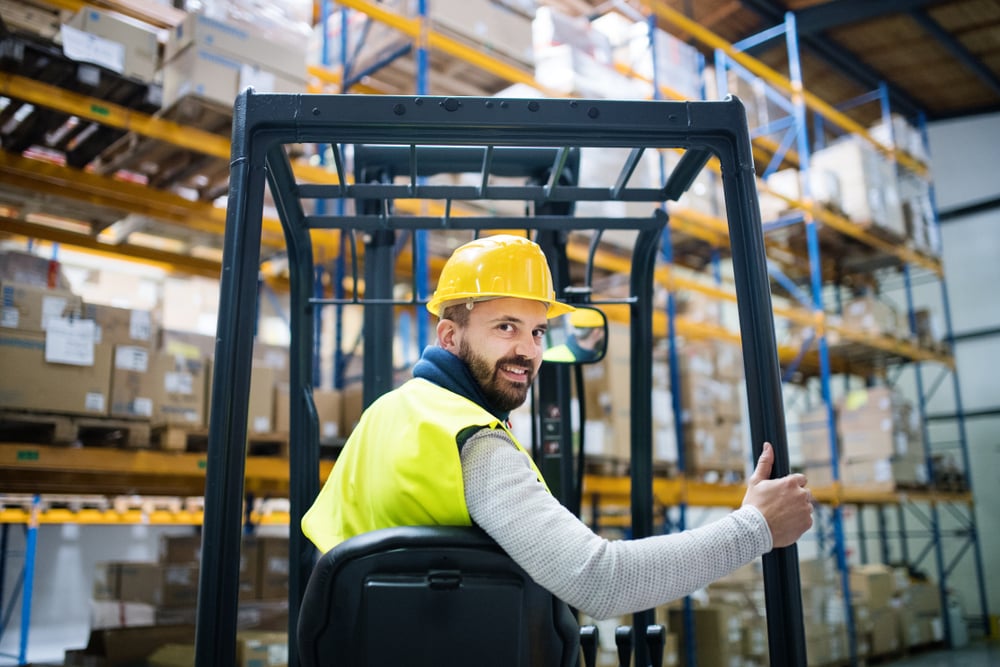 As the material handling market is evolving, your customers' needs are changing with it. Discover how we can help you as a TCM dealer to support a wide range of diverse customer requirements.
Exciting new product innovations are launching all the time, while significant regulatory changes in the wider material handling space continue to reshape the industry.
Stage V emissions regulations, the 2030 ban on petrol and diesel engines, electrification, and considerations surrounding the use of lithium-ion are all impacting or set to affect the way the industry operates. In each case, the needs and expectations of your customers are shifting.
Aligning your dealership to meet these changes and offer tailored solutions will ensure you remain the go-to parts and service provider within your area. Building on the strength and success of our dealer network, we're committed to supporting you in achieving this.
Read on to discover the opportunities ahead and how you can support your customers through this transitionary period.
Aligning TCM's product portfolio with a diverse range of customer needs
At TCM, we've taken numerous steps in product development to adapt to not only today's challenges, but those our customers will face in the near future.
In light of the changing material handling landscape, we have introduced our lithium-ion battery solution and taken steps including upgrading our FB Series from both an operational and an ergonomics perspective to gain efficiencies, improve operator comfort, and maximise value for our customers' businesses.
While many of the changes affecting the industry are well-publicised, the impacts these will have on your customers aren't always immediately clear. As a trusted TCM dealer, you can step in to fill in the gaps in their knowledge, educate them on the potential changes, and advise them on how to future-proof their existing forklift fleet and operations.
The ability to offer the products best suited to your customer's needs means you will be able to cater to a wider variety of industries and applications. Paired with their assurance in your service and expertise, your customers will be confident you can provide the right solution for their business.
Future-proofing our skills to enhance the customer experience
At TCM, we're committed to supporting you in developing the skills you need to continue serving your customers however their needs and requirements are changing.
During the next quarter, we will be providing training on electric forklifts, lithium-ion, and other battery solutions, as well as guidance on how you can enable your customers to reduce their TCO in light of the upcoming changes.
The industry is changing — but with the full support of the TCM dealer network behind you, you're in the best possible position to navigate those changes and come out the other side bigger, better, and with a broader network of local customers who can depend on you to meet their parts and service requirements every time.
Not a dealer yet? We're always looking to expand our dealer network. Get in touch to find out more about partnering with a forward-thinking forklift manufacturer like TCM.
Already a dealer? To learn more about how you can help your customers find the right solutions for them, get in touch with Graham Jones, Dealer Development Director at TCM.