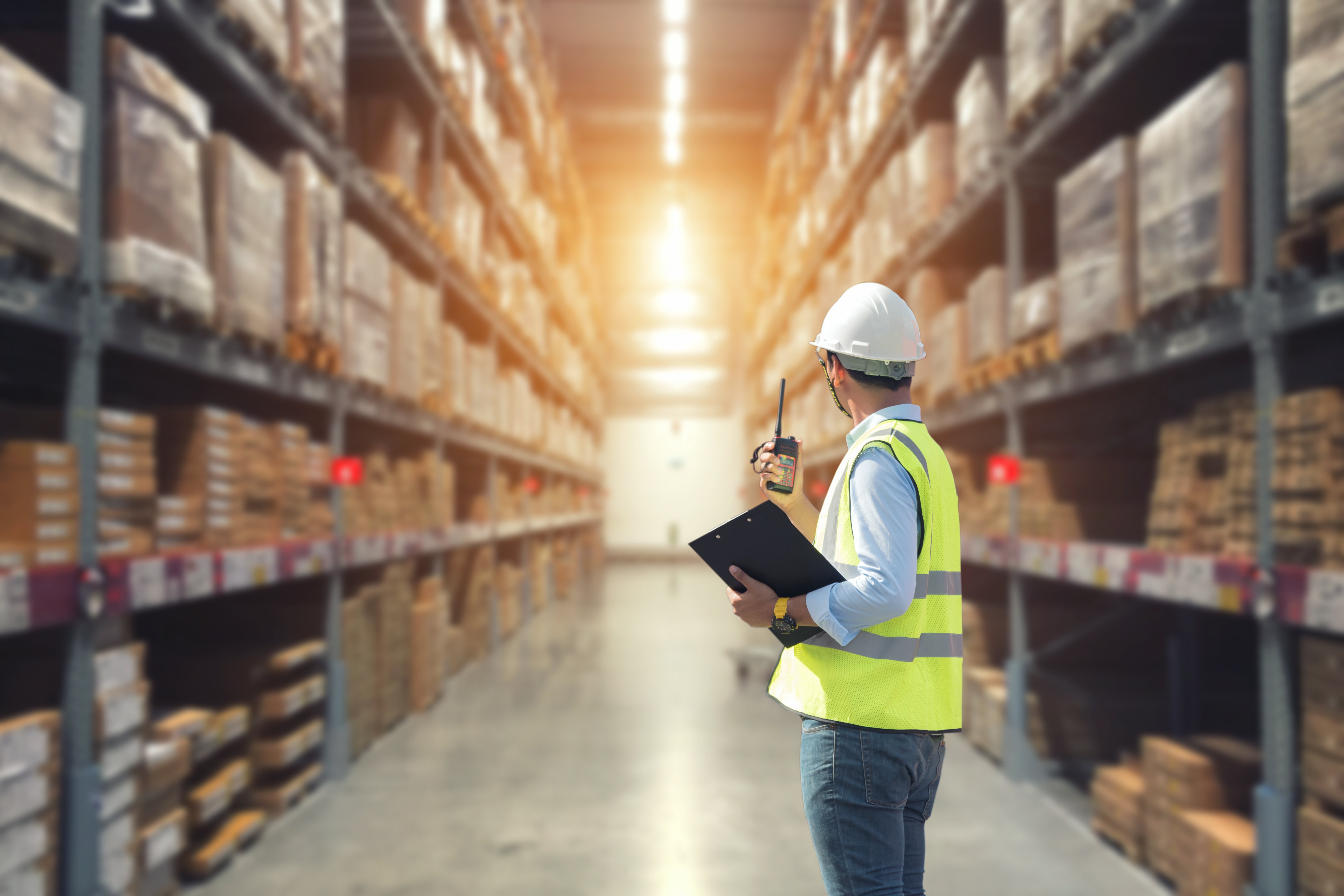 Have you reduced or paused your operation as a result of COVID-19? Though your operation may be experiencing greater periods of downtime than usual, safeguarding your essential workers and maintaining your forklift investments should still be a priority. Read on to learn more and discover how we can support you.
In recent weeks, businesses everywhere have had to adapt in response to COVID-19, and the government restrictions put in place to keep our nations safe. Whether it's reducing production or temporarily closing to safeguard employees' health, leaders and managers are facing challenging decisions when it comes to their operations.
Regardless of your business's current position, there are still a number of steps you may need to take to keep your operators safe and maintain the health of your material handling equipment. Enabling you to continue with business as usual when the time comes.
Read on to discover how you can protect employees' health while future-proofing your operation during periods of downtime.
Ensuring operator safety during peaks in demand
For many businesses, forklift operators are currently classified as key workers, and play a vital role in keeping your business (and the nation) running. But now more than ever, practising correct health and safety is vital, and there are a number of additional measures you may need to take into consideration.
Supply habits may have changed in recent weeks, but safety regulations around your forklifts haven't. Whether your operating team has been significantly reduced, or you're seeing an increase in demand, operators mustn't be tempted to carry loads heavier than the truck's maximum threshold.
You may wish to remind your team of equipment's capabilities and best uses, or refresh their health and safety training to ensure operators are protected, and workplace accidents are reduced.
Another step your business is likely taking is social distancing measures. You may find that introducing barriers, signs, and marking on the warehouse floor makes it easier for operators and employees to practice these regulations and navigate the new system. Indeed, many businesses are staggering shifts in order to support social distancing and ensure maximum productivity.
If your operators or employees are frequently handling materials or deliveries, you may wish to provide warehouse personal protective equipment (or PPE). These may include gloves and face masks and will help further safeguard your workforce.
Equally, if additional staff have been hired to cope with demand, they must receive adequate training before operating any heavy machinery or forklift equipment. And if there are more operators on the warehouse floor, extra time and care must be taken to ensure complete visibility at all times to prevent accidents.
Related Read: 3 Ways to Balance Forklift Operator Comfort and Efficiency for Heavy-Duty Applications
Protecting material handling equipment during downtime
By now, you will have likely actioned your warehouse business continuity plan, or begun to take measures to reduce the impact COVID-19 has on your material handling operation. But what about the impact on your equipment?
It's no secret that investing in electric forklifts is a significant outlay for your business, whether that's electric forklift hire or outright purchase. And if that equipment goes unused for long periods of time, it can degrade more quickly, resulting in unforeseen costs.
This is particularly true if your business operates an electric forklift fleet, as forklift batteries are particularly susceptible to damage. If you're preparing for a partial or complete warehouse closure, it's important to put measures in place to care for your batteries during downtime. In fact, leaving electric batteries for long periods of time can lead to sulphation of the plates, and damage to your investment. To avoid this happening, you should:
1. Remove your batteries from your equipment.
2. Ensure they are fully charged (you should see green lights when this is complete).
3. Top up your battery with distilled or deionised water.
4. Ensure the electric supply to your chargers remains on throughout closure.
Remove your batteries from your equipment.
Ensure they are fully charged (you should see green lights when this is complete).
Top up your battery with distilled or deionised water.
Ensure the electric supply to your chargers remains on throughout closure.
Fortunately, by following best practices, you can maintain the health of your fleet — allowing you to hit the ground running when the time comes to resume business as usual.
Related Read: Forklift Charging Station Power Requirements Explained
Additional considerations for operations managers
Operations managers must continue to remind staff about equipment specifications on a regular basis, such as maximum truck capacity and battery life duration if operating electric trucks. This will help your business maintain the same high standard of safety.
It's also worth noting that businesses are still legally required to conduct safety checks every 6-12 months, depending on the equipment, so it's important to remain vigilant — even if you're operating a reduced fleet, or approaching a closure.
The British Industrial Truck Association (BITA) and The Fork Lift Truck Association (FLTA) have issued a joint statement on the matter, which you can read here.
It goes without saying that additional measures should also be put in place to sanitise equipment after each use to maintain a hygienic work environment and protect operators' health.
Related Read: How to Create a Culture of Health and Safety in the Workplace
We're here for you. Here's how we can help.
At TCM, our dealer network is still operating at a reduced rate to help keep your business up and running. So if you need advice or support on how best to manage your fleet and operation during this challenging time, please don't hesitate to get in touch.
To get in touch with your local TCM dealer today, click here.