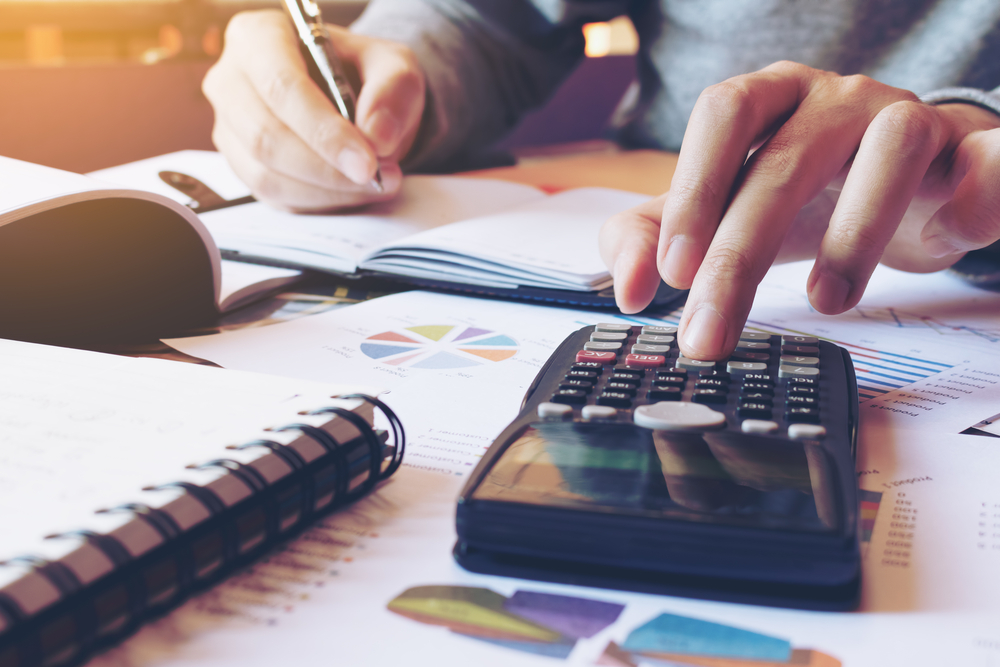 Deciding to invest in a forklift truck, or even a forklift fleet, is a significant step for any business, and one that can vastly improve your warehouse operations. But with the option to choose contract hire, renting, or purchasing your truck outright, it can be difficult to know what will best meet your needs. Discover how to make the right choice for your business with our most commonly asked questions.
Material handling equipment is expensive. One small mistake could have a significant financial impact on your company. In order for you to make the right choice when it comes to forklift acquisition, you'll need to consider your business and operational requirements.
While some companies have the cash to spend and it suits their financial position to purchase a forklift outright, for others, renting or contract hire may be more suitable. Whatever your business' circumstances, we can help.
Read on to discover the difference between forklift rental, contract hire, and purchasing a forklift outright — and how to make the best possible choice for your business.
Renting a forklift: What are the key benefits?
Will renting suit my warehouse operation requirements?
If your operation is seasonal, renting a forklift for a specific period is a great option. By renting a forklift or a forklift fleet (instead of making an outright purchase), you can avoid year-round servicing and maintenance costs. Then, if you find your truck isn't fit for purpose, or your business' needs have changed, you can swap it out for a different model without significant cost implications.
Rental is also a great option if you need a forklift truck at short notice. Not only will you avoid the long lead times often associated with purchasing a forklift truck outright, but you won't be required to take out a financing contract either, removing an additional step and complication from the process.
However, this does come at a cost, as rental rates are normally at least 25% higher due to the added flexibility. You will also have to settle for whatever specification is available at the time, which can cause issues when it comes to mixed fleets.
Related Read: Investing in Electric Forklifts: The Ultimate Guide
Contract hire: What are the key benefits?
How do I know if contract hire is right for me?
This is the most common way to hire equipment in the UK. Companies who just want to use the equipment and avoid the burden of ownership and the general running of their equipment can outsource to the experts.
Compared to renting, contract hire allows you to bring in equipment that is purposefully designed for your business. This means the specification is correct and the maintenance is planned and scheduled to suit your business' operational needs.
The benefits of contract hire include reduced costs, fixed prices over a term to suit your business, and a regular replacement programme. This helps ensure you have equipment tailored to suit your own objectives.
Perhaps one of the greatest benefits of contract hire is the ability to take advantage of the latest that forklift technology has to offer. Remember, as you will be agreeing to a fixed term, it's important to get the specification right — as with any purchase.
Contract hire also allows you to forecast accurately, with your supplier managing your equipment for all maintenance requirements. In addition to this, you can modify the terms of your contract hire to suit your business' changing needs.
Related Read: Classifications of Material Handling Equipment (And How to Choose It)
Purchasing a forklift: What are the key benefits?
What are the advantages of purchasing a forklift outright?
Purchasing a forklift boasts numerous advantages in terms of longevity. By purchasing a forklift or a fleet of forklifts outright, you can customise the truck model as you wish and tailor it to your needs. It's not possible to achieve the same level of flexibility through forklift contract hire or a rental agreement.
Investing in a forklift or forklift fleet at the outset will also provide a greater return on investment later on. Should your operation requirements evolve, you can sell your equipment on and recoup some of the costs. Long-term rentals, on the other hand, demand higher monthly fees.
Liability is another key factor to consider when deciding whether to purchase, opt for contract hire, or rent a forklift truck. Owning a forklift outright means that cosmetic damage isn't too much of a concern. On the other hand, rented and contract hire forklifts must be returned in reasonable condition at the end of your contract — or additional fees may apply.
Making the right choice for your business
Deciding whether to opt for contract hire, a rental agreement, or purchase your forklift or forklift fleet outright will ultimately depend on your business' unique operational needs.
To help you in your decision making, TCM offers a variety of financing options. Through our dealer network, we will assess your requirements, identify any factors that you hadn't considered, and recommend a forklift finance solution that suits your business' needs and budget.
To discover a finance solution that best suits your business' needs, click the button below to get in touch.