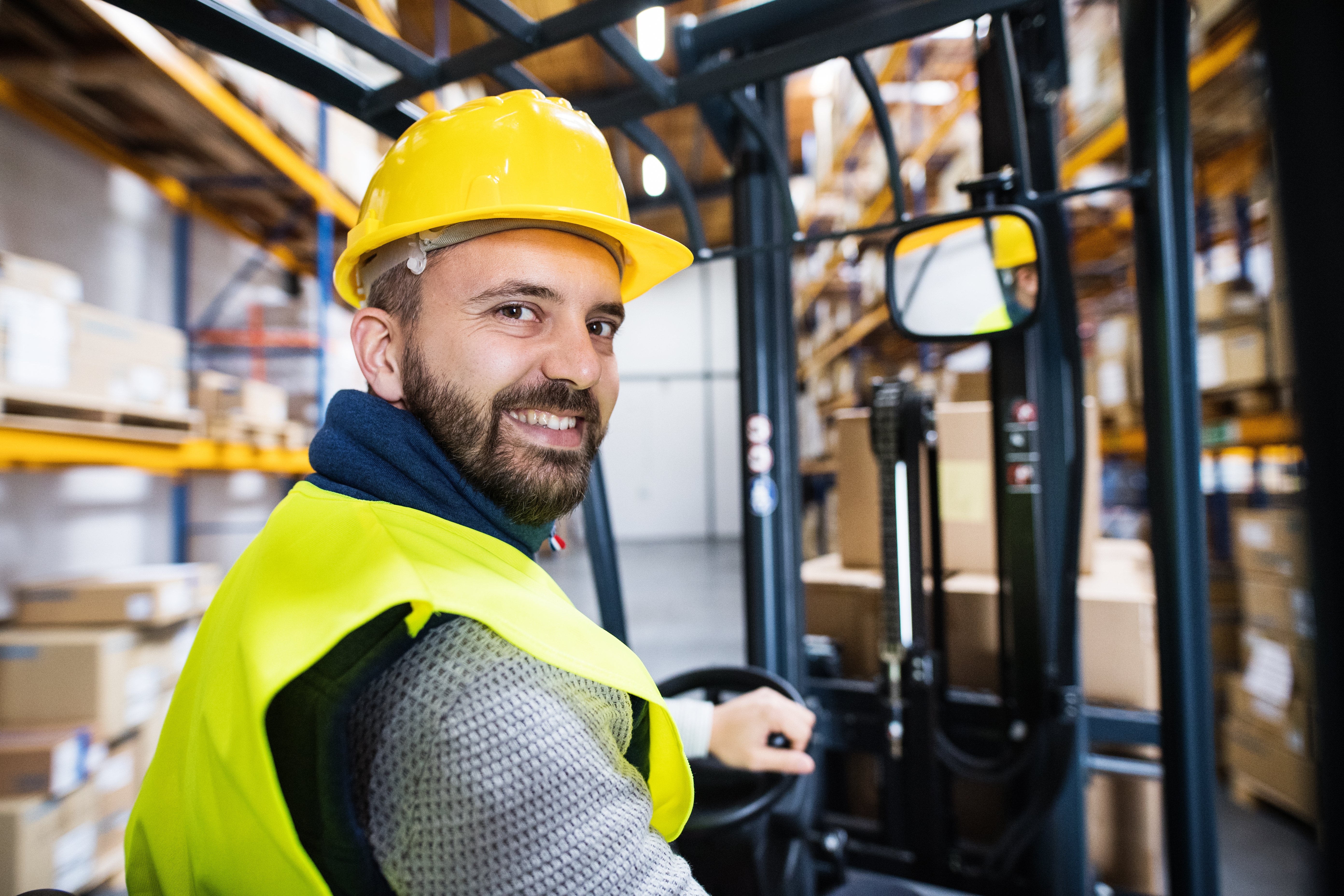 Investing in electric forklift trucks makes great environmental sense, but what are the costs involved? An electric fleet could actually help you cut your material handling expenses, yet there are still some misconceptions about what electric trucks can offer.
Although you may be unsure about the initial purchase price, your costs don't stop with hardware. That means that it's far more useful and accurate to look at Total Cost of Ownership (TCO). If you take into account all the different factors that make up your actual material handling spend, you may soon find that you gain greater value from an electric forklift.
Read on for some of the questions fleet operators and operations managers ask about electric forklifts, and to learn more about the cost-effectiveness of operating an electric forklift fleet.
How much will it cost me? Don't electric forklifts cost more?
It is true that an electric truck is generally more expensive to buy than its non-electric counterpart, but there is more to take into consideration than just the initial outlay. First of all, diesel trucks generally use older engine technologies, whereas an electric truck will be equipped with more modern technologies for economy and efficiency. (The latest trucks will also have onboard diagnostics that help you reduce downtime, as well as features to protect productivity by increasing operator comfort, for instance.)
Second, electric trucks are competitive when it comes to running costs; charging them is often cheaper than refuelling a diesel or LPG truck. Since electric trucks are on par for quality and capability, this is good news for your long-term ROI.
Related read: How Much Will the Electrification of Your Forklift Fleet Cost?
Will my electric truck have the same abilities as a non-electric one?
There is sometimes a perception that an electric truck will be cleaner and better for the environment, but that it won't be up to the same tasks as its engine equivalent. This is far from true. It's no longer the case that electric trucks are only for small loads and less taxing activities.
As technology has improved, so too have the capabilities of electric trucks. New trucks with large capacities are just one example.
You can also expect to see the continuation of this trend as owners expand their electric fleets due to changes in emissions regulations. The demand for ever better electric warehouse equipment will continue to drive innovation in this sector.
What about the cost of maintenance?
Electric trucks used to cost more to maintain. This was down to the maintenance requirements of batteries and the need for more frequent servicing. Because the technology is less familiar and generally more complex, batteries also need more technical skills to maintain. However, this too is an area where costs are coming down as familiarity with battery and charger technology starts to become the norm.
Are electric trucks higher maintenance than diesel?
Drivers will need to do daily checks before operating the truck. Regular maintenance is also needed. You can find useful tips about this on our blog.
Read this article for 5 Electric Forklift Maintenance Tips to Protect Your Equipment.
One thing that will become clear is that better awareness of how to look after your truck protects your investment; understanding correct battery maintenance can help you operate more efficiently and safely. Encouraging this mindset among your workers will have positive effects on your overall material handling costs.
Is it true that electric trucks last longer than diesel ones?
That is actually more difficult to answer. Sometimes people believe this because of the types of work they have been using electric trucks for; maybe they have been taking better care of the truck and using it for less punishing tasks. Actually, an electric truck can handle most of the same loads and situations as an engine truck; it needn't be thought of as a delicate piece of equipment. You'll definitely see more similarities with engine trucks nowadays, for example in terms of handling.
Is it true that you can't use electric trucks outside?
To get great ROI in your warehouse operations, you'll want your purchase to be right for the tasks your drivers perform. The more versatile your equipment, the better the TCO.
Find out more about TCO and understand material handling costs.
The idea that electric trucks can't be taken outside is another misconception. Instead, modern forklift trucks are equipped with practical design features such as protected electronics and weather-resistant exteriors. If you have questions about this, your local dealer can help; they can tell you if a truck has the features you need for your operations. They can also advise you about the truck's warranty.
Can I use accessories and attachments with electric trucks?
Yes, just as with an engine truck. In fact, the release of larger electric trucks, such as this one with its 2 - 3.5 ton capacity, is particularly helpful here. Using attachments reduces the capacity of your forklift truck, but a larger capacity truck will help you maintain load sizes.
Electric forklifts mean a different way of working. Will this be expensive for my business?
With the change in regulations about powering vehicles coming in the very near future, it's worth thinking about how you will adapt now – considering the best fleet options while you have time, rather than being rushed to make expensive decisions in a hurry.
You will need to consider how you adapt your operations when you go electric. For example, you will need space for equipment like chargers. Electric trucks also need to be stationary when charging, so you will need to allow time for this to happen.
This different way of working means you need to plan for the changes, especially if you work with shift patterns or multi-shift activities. This is another example of when a change in staff mindset will be needed. You will also need to invest time and resources in staff training. Rather than thinking of this as a potential big spend, however, look at the process as future-proofing for your business, increasing your efficiency and cost-effectiveness.
Are there different options for how to purchase the truck?
Yes. You can buy, rent or lease depending on what your chosen dealer offers and when you find the right payment structure for you. For example, TCM contracts include maintenance, taking away the headache of finding the right maintenance provider.
Related read: Forklift Contract Hire vs. Purchase – How to Make the Right Choice for Your Business
If you are interested in leases that can be tailored to your needs, visit our TCM Finance page.
Where can I find out more about electric forklifts and how they can reduce material handling costs?
Explore our blog for articles on material handling, maintenance, fleet management and more.
If you have questions, get in touch with your TCM dealer. They will take a consultative approach to help you identify where you could make savings by achieving better ROI and TCO in your forklift fleet.
Are you interested in learning whether or not your fleet is ready for electrification? Download our checklist here: