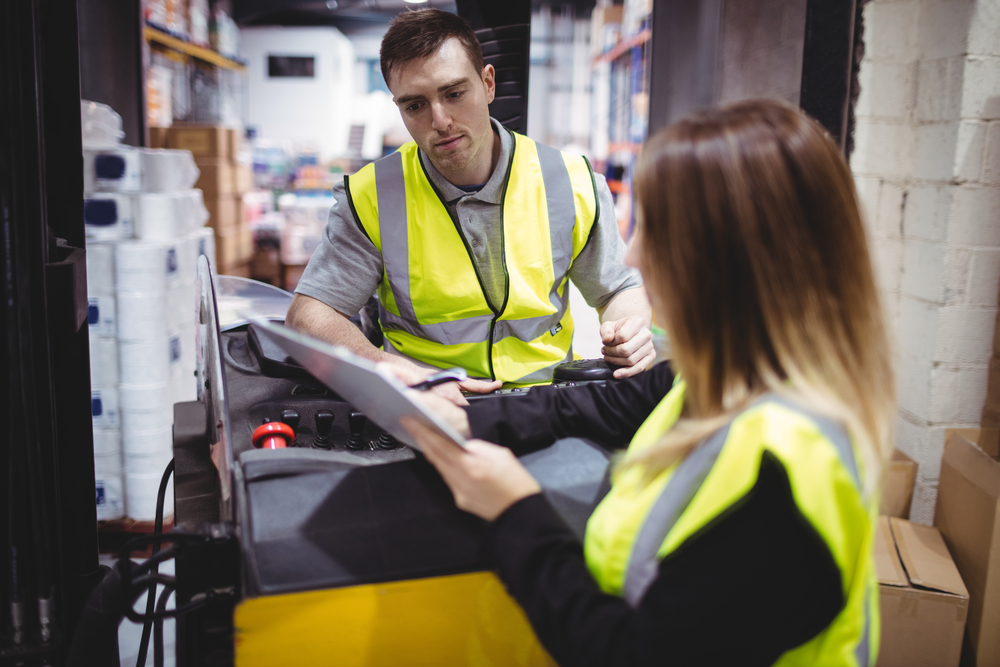 2030 marks a significant period of change in the material handling industry and beyond. But what will the EU Stage V emissions regulations look like in practice, and how can your business prepare? Read on to find out more.
From 2030, it will be illegal to buy and sell new petrol and diesel vehicles in the UK and France in a bid to increase the air quality in our towns and cities. Many other European countries are expected to follow suit in the next few years when it comes to ICE engines.
Put simply, this means that we all need to start considering how we can reduce our reliance on petrol and diesel engines before the EU Stage V emissions regulations come into play.
Find out how the TCM Engine Counterbalance range can ensure your business is compliant with the Stage V regulations.
How will the 2030 ban impact the material handling industry?
While 2030 may seem a fairly long way off, is 15 years really enough time to ensure you have the right infrastructure and processes in place to meet the EU Stage V emissions regulations?

While many businesses are already operating electric forklifts, your business may run into issues if your operation relies on forklifts operating outside for extended periods of time, performing heavy-duty tasks, or if you have a need for greater flexibility due to unexpected peaks and troughs in demand.

In these instances, electric or hybrid vehicles might not be a like-for-like replacement when it comes to performance, durability, battery life, and flexibility in comparison to their ICE counterparts.
With that said, huge advancements in battery technology are set to make a smoother transition from ICE to electric forklifts. Forklift companies also have a responsibility to help their customers identify the right battery solution for their businesses.

According to Malcolm Mitchell, Sales & Commercial Director at Altegra Integrated Solutions, forklift batteries 'represent roughly a quarter of the total cost of the truck and last around five years, depending on duty and careful maintenance. But there are plenty of cases where batteries last much longer.'

Five years is a fairly long time, but for busy operations, are you really getting the ROI from your truck, and have you considered how you will mitigate the effects of downtime if one or several of your trucks require a battery change or maintenance at the same time?

While sourcing batteries that can keep up with the demands of our industry remains a key challenge, new technological advances such as lithium-ion and renewable energy sources are making the possibility of switching to an all-electric fleet increasingly attainable.
At TCM, we've created a checklist to help your business prepare for the upcoming ban on petrol and diesel engines. Click here to download your free copy today.
What will you need to consider before the 2030 ban comes into play?
Whichever way you look at it, by 2030, all new forklift trucks will need to be battery-operated, or rely on other low-emission fuel technologies. So how can you ensure your business is prepared?

If your forklift fleet is mainly comprised of diesel or LPG machines, there are several factors you'll need to consider to ensure a smooth transition.

Firstly, you'll need to consider the cost of replacing your existing forklifts with their electric counterparts when they reach the end of their working lives, or when their lease is up. While the acquisition cost will be higher for the machine itself (and the charger), ongoing maintenance costs will be significantly cheaper.

Switching from LPG machines will require you to rethink your operation. More specifically, you will need to factor in charging time (and in turn, downtime) to ensure your business is able to continue working as efficiently as possible.

By introducing new electric equipment, you'll also need to find room to install designated forklift charging stations. This could impact the overall layout of your warehouse, so it's vital to start planning for these changes now.
Electric machines typically perform better on smooth, flat surfaces, and aren't optimal for prolonged use outside. As a result, if your application is mostly yard-based, with varying surface materials at different gradients, you may find that your battery drains faster. This will also need to be factored in when identifying ways to adapt your operation for electrification.
Related Read: Investing in Electric Forklifts: The Ultimate Guide
What changes can we expect to see in the future?
While there are challenges associated with the upcoming ban on ICE engines, technologies are also continuing to improve.
By 2030, forklift manufacturers are likely to have created even more efficient electric machines that are capable of withstanding heavy-duty work across a variety of working environments.
In addition, battery technology is also on track to becoming vastly superior in terms of power, efficiency, and capacity compared to previous forklift battery solutions.
While the ban on ICE trucks might seem a long way off, being ready for the change won't happen overnight. At TCM, we've created an Electrification Readiness Checklist to help you plan and prepare for the future. Click the button below to download your free copy today.
This article was originally published in September 2017 and has since been updated to reflect the current guidelines (August 2020).