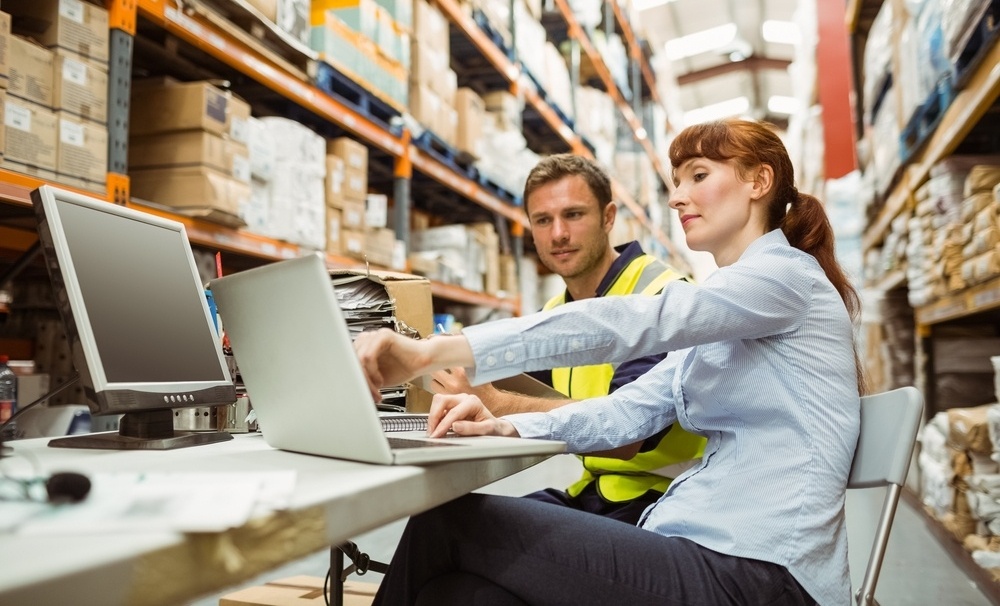 Is your business taking steps to prepare for electrification? Don't wait until 2030 — now is the time to research your options, educate your team and plan for the future before the regulation comes in.
2030 may seem a long way off, but businesses must take the first steps in preparing for electrification now if they want to future-proof their processes and gain a competitive advantage. In particular, companies should seek to gain a clearer understanding of how the forthcoming petrol and diesel ban will affect them in regard to fuel, energy provision, battery change, and the total cost of ownership () of their forklift fleets.
'It's about preparation for change when it comes', said Graham Jones, Dealer Development Director at TCM.
Here are three impactful steps towards the electrification of your forklift fleet that you can take now:
1. Educate your team about the implications of 2030
Educating your team about the implications of the 2030 ban on diesel engines, especially in relation to material handling costs, should be your first port of call. As Graham explains, 'Operations managers now need to educate their people' to ensure everybody in the business understands and is fully committed to driving that change.
There are plenty of misconceptions about battery technology. It's important to recognise, for example, that lithium-ion (Li-ion) is not the only option come 2030. 'Lithium is eight times more expensive than a wet cell today', says Graham. However, there are alternatives available: 'you've got wet cells and other products including air circulation and fast charge with as little as three hours of charging over 24 hours.'
'

Air circulation allows batteries to have a faster charge in an operation that wants to use their vehicles around the clock.'




The first step in preparing your business for 2030 should ultimately be educating your team on the implications of electrification to ensure everyone in your organisation is on board with the change.
Browse our range of electric counterbalance forklifts available now.
2. Assess your future material handling equipment needs
Another key way to prepare for electrification is to consider your future material handling equipment needs to improve warehouse productivity.
At TCM, we review our customers' operations to demonstrate the implications of continuing with their current fleet and equipment and determine the next steps to improve it. Depending on where they are in their current contract and the current age profile of their trucks, 'there could be a review or revision of your ownership or rental profile', Graham suggests.
'Businesses don't have to take the whole jump now; they could bring equipment in and not necessarily change all of their trucks today.'




Instead of replacing all of your equipment, which is an unrealistic aim for many businesses, consider trialling equipment in key areas to understand how it will affect your operations and what steps your company will need to take to adapt to the changes.
At this stage, our TCO Calculator is an invaluable tool, making it easy for your business to research its options and compare truck models and specifications well in advance of the 2030 regulation. We have the information and expertise to educate your team about the available options before coming up with a bespoke solution for your business that ensures operator efficiency.
3. Research your options to determine the most cost-effective solution
'People should already be identifying the suppliers and products they might need to change their equipment from engine to electric', says Graham. Researching your options, considering what equipment you might need in the future, and learning about differences in battery types is essential in preparing for electrification.
The more knowledgeable your company can be on this matter the better. Partner with your local TCM dealer to enhance your knowledge and receive expert support on your journey.
'It's also vital to remember that when it comes to electrification, one size doesn't fit all.'




Graham explains that 'some industries are reliant on 24/7 or 24/5 operations. These are the companies that have to determine how it works for them with regard to the different products available today.' He stresses that 'this doesn't necessarily need to be a jump from wet cell to lithium-ion. There are products in between that will equally suit their business and possibly be considerably more cost-effective than lithium.'
Explore our full product portfolio before determining the best-fit solution for your business.
Preparing for electrification early is key to a smooth transition
Now is a great time to sense-check your business by considering the total cost of ownership through relatively low-cost tools, in addition to researching who in the industry is prepared for the change. This will provide a sound and simple logic that ultimately allows for a smooth transition.
2030 might sound a long way off, but it's never too early to start planning for the future. 'People are so used to operating engine products', said Graham, 'but whether they like it or not, one day soon they will need to operate with a fleet of electric trucks. Whether or not they will be ready is up to them.'
To find out more about preparing your business for electrification, click the button below to download your electrification checklist.