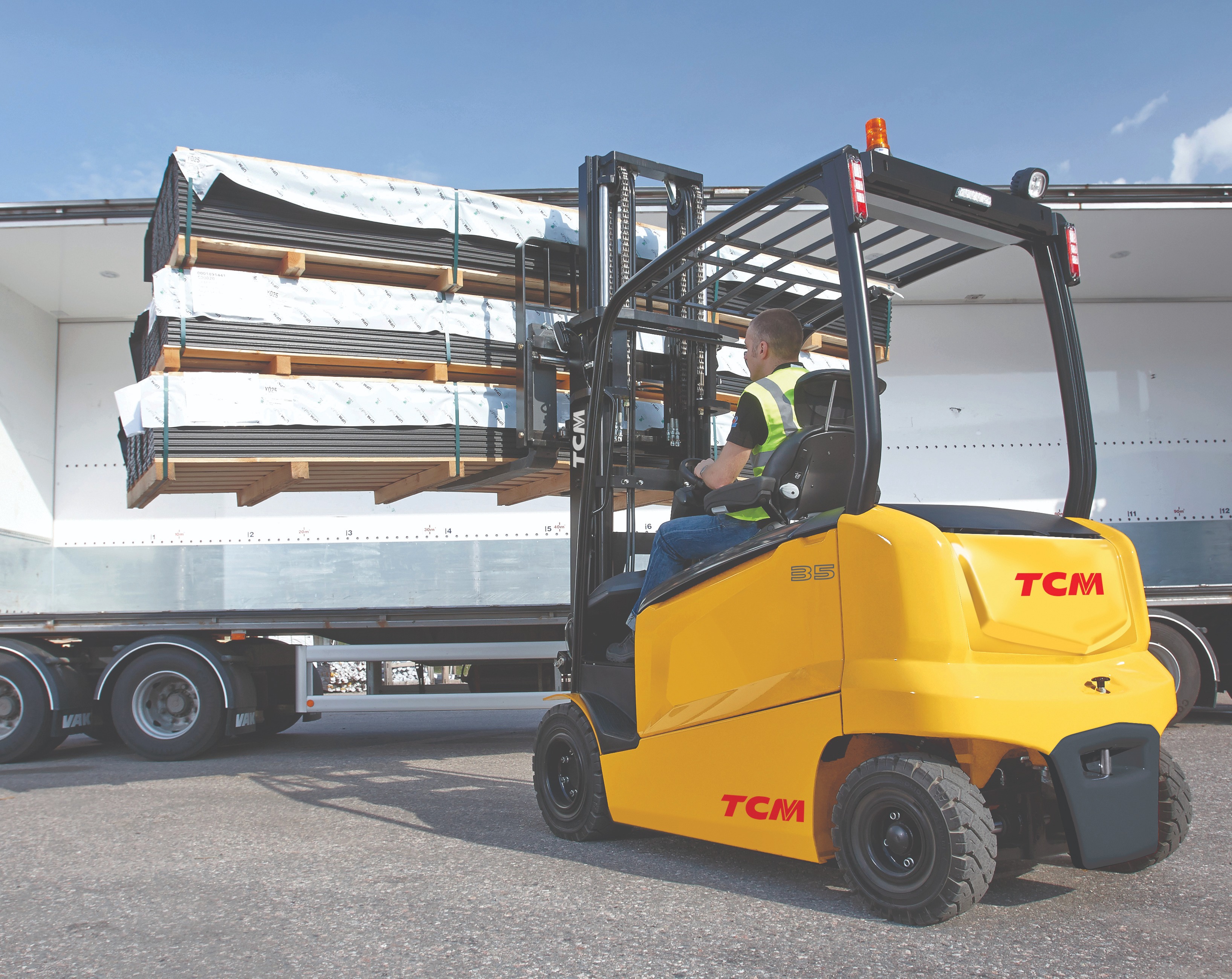 In this article, we reveal why it's never too early to start your electrification journey, as well as how TCM can help you prepare for 2030 and beyond. Read on to find out more.

15 years might sound like plenty of time to prepare for the upcoming ban on petrol and diesel engines. But the truth is, the changes your business will need to make before 2030 won't happen overnight.

From identifying the right equipment, to adapting operator shift patterns as well as your physical warehouse, there's much to consider. In short, implementing these changes takes time.

With that said, read on to discover how your business can embrace 2030 and stay ahead of the curve
The 2030 vision explained: What's covered?
At TCM, we frequently discuss 2030 across our blog and social media — but why is this a significant date and why do material handling businesses have to change?

By 2030, it will be illegal for automakers to sell new gas, diesel, and even hybrid-powered
cars in the UK (formerly the 2030 petrol ban) — hence the drive towards EVs (electric vehicles) — including forklift trucks.

The broader government vision involves cutting emissions by 80% by 2050. Of course, this change won't happen overnight, and businesses will need to make major changes to meet this goal. Most significantly, energy efficiency must increase dramatically across all sectors.

The oil and gas used to operate vehicles, heat buildings and power industries will need to be replaced with electricity, sustainable bioenergy, or hydrogen. Electricity will need to be decarbonised through renewable and nuclear power, and the use of carbon capture and storage (CCS). The electricity grid will need to be larger and smarter to balance supply and demand.

So how will this impact material handling operations, and what can your business do to prepare? Find out in the next section.

Related Read: Investing in Electric Forklifts: The Ultimate Guide
Business areas to consider before 2030
While every business, sector, and industry is unique, there are some general guidelines you can follow and business areas you can focus on when preparing ahead of 2030.

Now's a great time to identify the right battery technology for your business and operation while you still have time to prepare.

You'll also need to weigh up acquisition vs. running costs to determine the most suitable solution. Don't leave it until the last minute. If you're unsure where to start, we can help. At TCM, we're offering a free application health check, where we'll assess your current operation, identify any gaps, and support your electrification journey.

Click here to request your free health check now.

Going electric isn't simply a case of swapping out equipment, either. Have you considered how you'll incorporate charging time into operator shift patterns? If you don't adapt, this will affect your business productivity and output, so it's vital to consider your approach now — especially if your operation is used to working 24/7. Again, there's no quick fix, which is why it's never too early to prepare.

Practically speaking, you'll also need a designated area to charge your electric forklifts. This space should be fully equipped with the latest safety features and ideally situated near where operators take regular breaks to remind them to charge their machines.

While there's plenty to consider and it may seem overwhelming, we're here to help. When you approach TCM through your local dealer, we'll emphasise that data is key. Our comprehensive approach to assessing your application will help you identify the right equipment, reduce your TCO, and help you identify new ways of working to meet your business objectives — not only now and by 2030, but well into the future.

We recently published a checklist designed to help your business prepare for 2030. Click here to find out more.
How your local TCM dealer can help
At TCM, our dealer network is dedicated to helping our customers understand how they can enhance their operations, for example, by switching from ICE to electric forklifts.

We don't just sell trucks; from the moment you approach your local dealer, we'll guide you through a comprehensive consultation process that's tailored to your needs, adding value at every stage of the process.

Customer partnerships are at the core of our business. This means we'll work with you to build a trusted relationship and offer tailored advice — both now and tomorrow.

By taking a fresh look at your business, we can help you adapt and optimise your operation to reduce fuel costs, create a cleaner work environment, and more.

Click here to request your free application health check and start your electrification journey today.