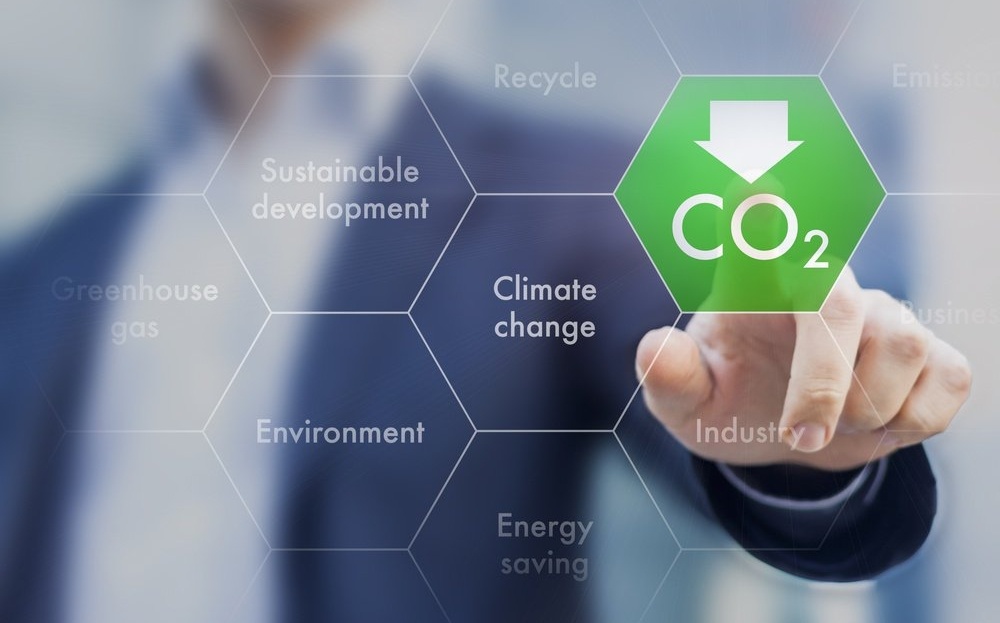 The future of material handling is electric.
Whether it's utilising tried-and-tested lead-acid battery technology or rechargeable,energy-dense lithium-ion (Li-ion), switching to electric forklift trucks can enable your business to significantly reduce your total cost of ownership (TCO) and streamline day-to-day operations.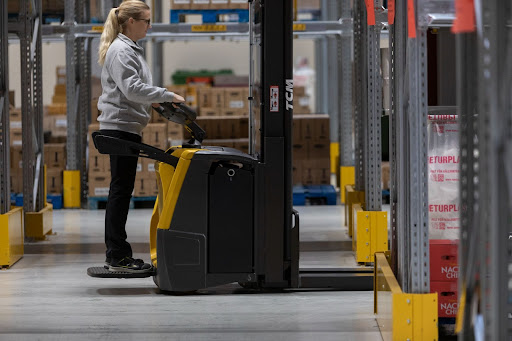 In light of the impending 2030 diesel ban and the growing sense of environmental responsibility among many companies, electrification - using electric forklift trucks - is on the rise. But for many, 2030 still seems like the distant future, while the pressure to run and maintain smooth material handling operations can deter businesses from making the switch sooner.
Are you prepared for 2030? Take a look at our electrification-readiness checklist to determine how your business will adapt, assess the short vs. long-term costs, consider your forklift battery options, and more.
The irony is that switching from internal combustion engines (ICEs) to electric forklifts can significantly benefit your operations' short-term efficiency and long-term profitability.
From lower fuel costs and increased uptime to reduced CO2 emissions and everything in between, here are five incentives for making the switch.
5 reasons to switch from ICE to electric forklift trucks
1. Reduced fuel costs have a cumulative effect on TCO
Switching from diesel or gas forklift trucks to battery-powered vehicles, like our electric counterbalance forklifts, will enable you to make considerable savings on fuel. Additionally, recharging batteries costs far less than fossil fuels, particularly if you recharge overnight on more favourable tariffs, and can work to reduce downtime if you utilise opportunity charging – charging your Li-ion battery when it's convenient for you, like during coffee or lunch breaks.
Although making the switch from internal combustion engines to electric forklifts will be an adjustment — particularly if you're currently operating an entirely non-electric fleet — this could lead to a dramatic reduction in your business' material handling costs, releasing funds that can be invested elsewhere in your organisation.
2. Fewer breakable parts enable maximum uptime
Aside from the savings you'll make on fuel costs, electric forklifts are easier to maintain than their diesel counterparts. This makes servicing quick and straightforward, maximising uptime. Electric forklifts also have fewer breakable parts than diesel trucks, and the associated issues tend to be minor and easily fixed.
By simplifying maintenance procedures to reduce downtime, your business could see even further savings that reduce the cost of your forklift fleet.
Whether it's maximising productivity, improving operators' comfort and safety, creating a future-proof forklift fleet, or all of the above, warehouse managers often face demanding and competing priorities. Take a look at this free guide to help identify your material handling needs.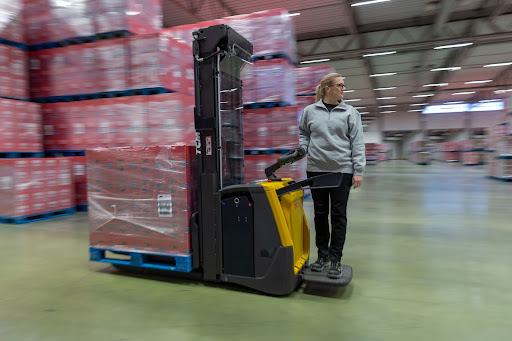 3. Reduced noise levels enhance operator safety and efficiency
ICE forklifts are often associated with noise complaints from nearby homes and businesses, which means if you're working in a warehouse or on-site alongside these vehicles, you will experience a significant amount of noise pollution which can cause long-term damage.
Switching to an electric forklift truck will significantly reduce your noise levels to avoid creating any disturbance or damage and discomfort to your operators. Electric-powered trucks can increase the comfort of your operators, and even facilitate extended operating hours, maximising your warehouse's output potential.
Creating a more peaceful operating environment is also beneficial to employee safety, as it improves operator visibility, reducing the likelihood of a devastating forklift accident occurring.

Related read: How to Future-Proof Your Material Handling Operations
4. Cleaner work environment improves employee health
Adopting electric forklifts in your warehouse creates a cleaner and safer work environment for staff. With a significant reduction in harmful CO2 fumes, air quality problems will become a thing of the past, and your employees will appreciate that you're investing in ensuring a healthy workplace.
A healthier and happier workforce is also likely to lead to a reduction in staff turnover and health-related absences, which will have a knock-on effect on warehouse productivity, too.
Related read: What Are You Doing to Reduce Your Warehouse's Environmental Impact: Sustainable Material Handling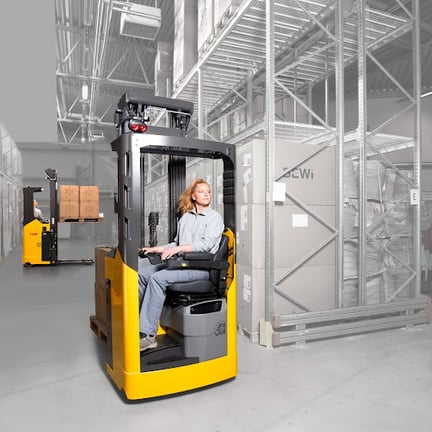 5. Reduced CO2 emissions lower your business's carbon footprint
Electric forklift trucks — such as our electric counterbalance range — produce significantly lower CO2 emissions than their diesel counterparts. This makes them a healthier choice for both the environment and your operators.
Not only will making the switch lower your carbon footprint but for many businesses, opting for an electric truck results in significantly lower operating expenses.
If you're keen to lower your fuel costs, create a healthier work environment for employees, and reduce your carbon footprint, opt for electric-powered forklifts to carry out your operations. Aside from being the more sustainable, environmentally-friendly option, electric-powered trucks work to increase efficiency, maximise uptime, optimise productivity, and reduce your TCO.
Jump into our range of electric-powered vehicles here:
• Electric counterbalance forklifts
• Adjustable height pallet trucks
To find out more about making the switch from ICE to electric forklift trucks, download our electrification checklist today to get started.
At TCM, we're passionate about optimising your material handling. If you're keen to streamline your processes and transform your warehouse operations, get in touch with us here.