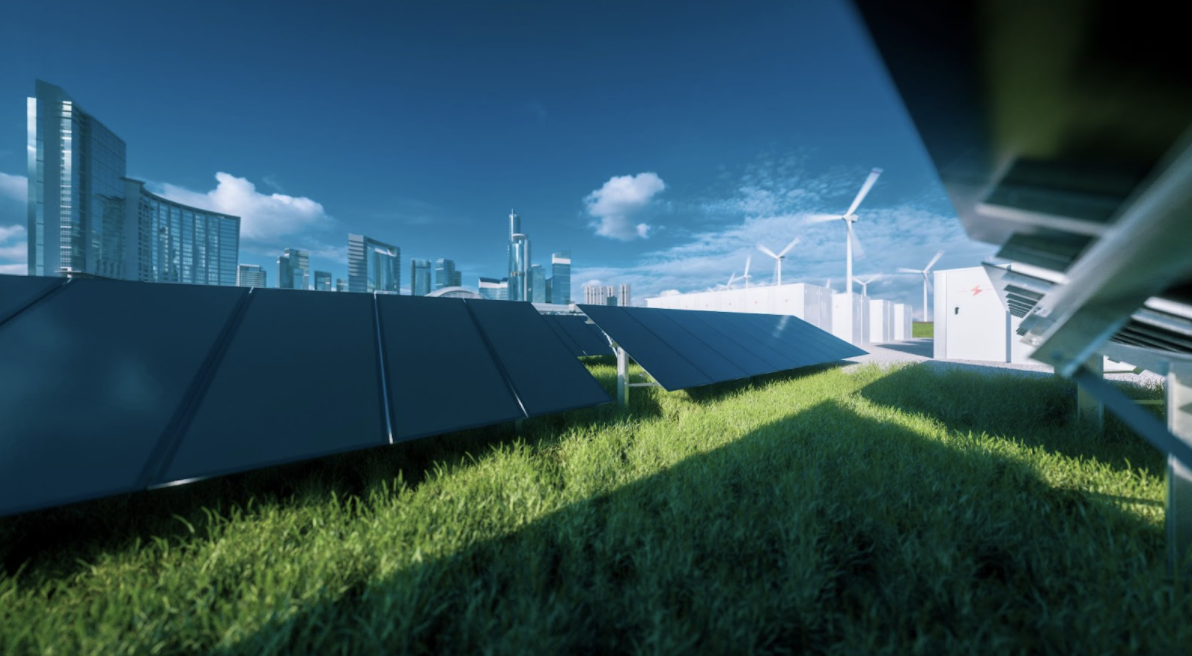 It's fair to say that 'going green' is more difficult for some industries than others, and it isn't something that simply happens overnight. Nevertheless, the current state of climate change and the ongoing environmental crisis means that sustainability in modern-day material handling is greatly important.
Warehouses are a topic of interest when it comes to environmental impact as they use vast amounts of energy and require numerous resources to keep the supply chain moving.
Are you prepared for 2030? Download our electrification readiness checklist and ensure you're ready for the future.
What does sustainability mean in the material handling world?
Sustainability in material handling means ensuring that your materials, equipment, processes, employees and the warehouse that encompasses all of these elements, are as environmentally conscious as possible.
How can your company rise to the challenge of sustainability in material handling?
We all live on one planet, together, so it benefits us all to contribute to environmental recovery. Read on to discover seven ways that you can reduce your warehouse's environmental impact:
1. Lighting
Switching your outdated light bulbs to eco-friendly LED lights and motion-sensor lights can make a huge difference. Not only is it impactful, but this is one of the easiest ways to make your warehouse more environmentally friendly.
LED bulbs may be more costly at first, but they have a much longer lifespan than traditional lights, are brighter, and use around 70% less energy which means they actually reduce your lighting costs. Motion sensor lighting can drastically reduce energy use due to the fact that they automatically switch off when there is no movement around them. You also have the option to invest in skylights - windows that allow natural light to stream directly into your warehouse.
2. Packaging
Plastic that gets thrown away after just one use does significant damage to the environment; either getting sent straight to overflowing landfills or contributing to ocean pollution.
Sustainable, green packaging options are becoming more widely used and more readily available. Using them in your warehouse operations reduces the amount of single-use plastic which reduces your carbon footprint.
As well as opting for biodegradable packaging, you can also reuse the likes of boxes, pallets, and crates - extending their lifelines, reducing costs, and reducing unnecessary waste.
3. Energy-efficient equipment
Improving your fuel efficiency is a great way to enhance the sustainability of your material handling operations and is a common goal of most businesses. This is made possible with a growing range of electric and hybrid forklift trucks.
Electric forklifts use batteries that can be recharged - meaning that they don't run on fossil fuels, which is a key cause of pollution. Electric forklifts run more efficiently than older models which leads to a healthier environment and improves operational efficiency.
Electric forklifts require less maintenance, are more compact, release lower emissions and are quieter than traditional machines. These factors not only help the environment but also work to reduce the TCO (total cost of ownership) of your forklift fleet, too.
4. Recycling
If your warehouse doesn't already recycle materials, now is the time to start. You can't always reuse everything that you purchase, but recycling your waste is a surefire way to create an environmentally-friendly organisation.
Ensuring there are recycling bins present in your warehouse - having them present will encourage general recycling. They are relatively compact and easy to keep tucked away and so won't impact your day-to-day operations.
Take advantage of scrap metal companies that will take care of your unwanted metal. If you're using lead-acid batteries in your forklift fleet, know that almost all of the material contents are recyclable. It's important that they are recycled in the right way - by a professional and it's common for a dealer to offer to recycle the battery for you as part of a package.
5. Renewable Energy
Installing specific equipment into a warehouse seems like quite a heavy task, but it should be a real consideration for those who have the budget, the ability, and the motivation to have a real positive impact on the environment.
An efficient, effective and forward-thinking way to reduce your carbon footprint is by installing solar panels on the roof of your warehouse. Solar panels can reduce your energy costs and be used to generate electricity.
Besides solar panels, you can install a 'cool roof system' on the top of your warehouse. Cool roofs reflect solar radiation rather than absorbing it which reduces your energy consumption. They come in different forms ranging from reflective tiles to a bright or light-coloured coating.
Another bright idea is to create a 'green roof' whereby plants and greenery are planted on the roof to reduce the energy consumption required to moderate your warehouse's temperature. It's now even possible to build bespoke wind turbines to help generate electricity for your building.

Related reading: 4 Warehouse Sustainability Ideas for Every Industry.
6. Insulation
Adding insulation to your warehouse can help to regulate cooling and heating, which means less energy is spent on heaters or air-conditioners; reducing energy consumption and, therefore, lowering energy bills.
Ensure your warehouse is well insulated by upgrading your doors and windows - or regularly checking them to ensure that they're up to scratch and able to keep the building sufficiently insulated. Industrial fans can be used to distribute heat throughout a room, preventing it from collecting at the ceiling.
It's important to remember that simple changes to your warehouse's processes can make a huge difference.
What are you doing to reduce your warehouse's environmental impact?
It's essential for everyone to do their bit. However, warehouses involve bigger processes, a high level of material usage, and more people than any one individual, which means more energy consumption and more waste.
Whilst topics like the climate crisis can be overwhelming, it's important to know that even the smallest steps you take to improve your sustainability will work to help the wider environment.
By ensuring that managers are up to speed on environmental issues and work towards choosing sustainable methods like those mentioned in this article, reducing your warehouse's environmental impact is more achievable now than ever before.
The requirements of ISO 14001 and how being accredited could benefit your company
ISO 14001 is the international standard for implementing an environmental management system (EMS) in your organisation. It's the most widely used EMS in the world in fact. The framework is used to manage both the immediate and long-term environmental impacts of a business's products, services and processes - providing guidelines to ensure that you are operating sustainably.
Having an ISO 14001 certification demonstrates to your stakeholders that you are committed to investing in an environmental management system in your warehouse - remaining commercially successful whilst also taking into account your environmental responsibilities.
At TCM, we want to encourage and facilitate all users to be as environmentally friendly as possible. That means considering making the switch towards more energy-efficient and sustainable equipment. Products such as our new FB/FTB14-20(L)-E3 and others from our electric counterbalance range can help you to achieve this.
We're dedicated to helping you achieve your business goals. Get in touch today to discover how you can improve your operation's sustainability.