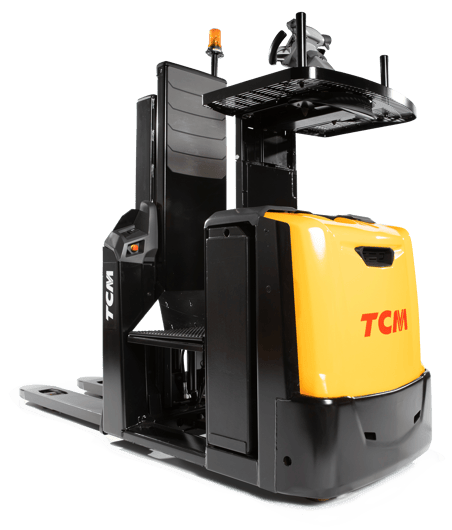 Order pickers are integral to many material handling operations, which is why most warehouses will utilise some kind of order picking application. But what is an order picker and how can businesses incorporate them into their operations?
If you're new to the warehousing scene or you've heard the term order picker (often referred to as stock pickers, order selectors, or warehouse selectors) before, you've come to the right place. This article explains what order pickers are, where order pickers fit into your warehouse operations, which industries use order pickers, and how order pickers maximise operator comfort, safety, and efficiency.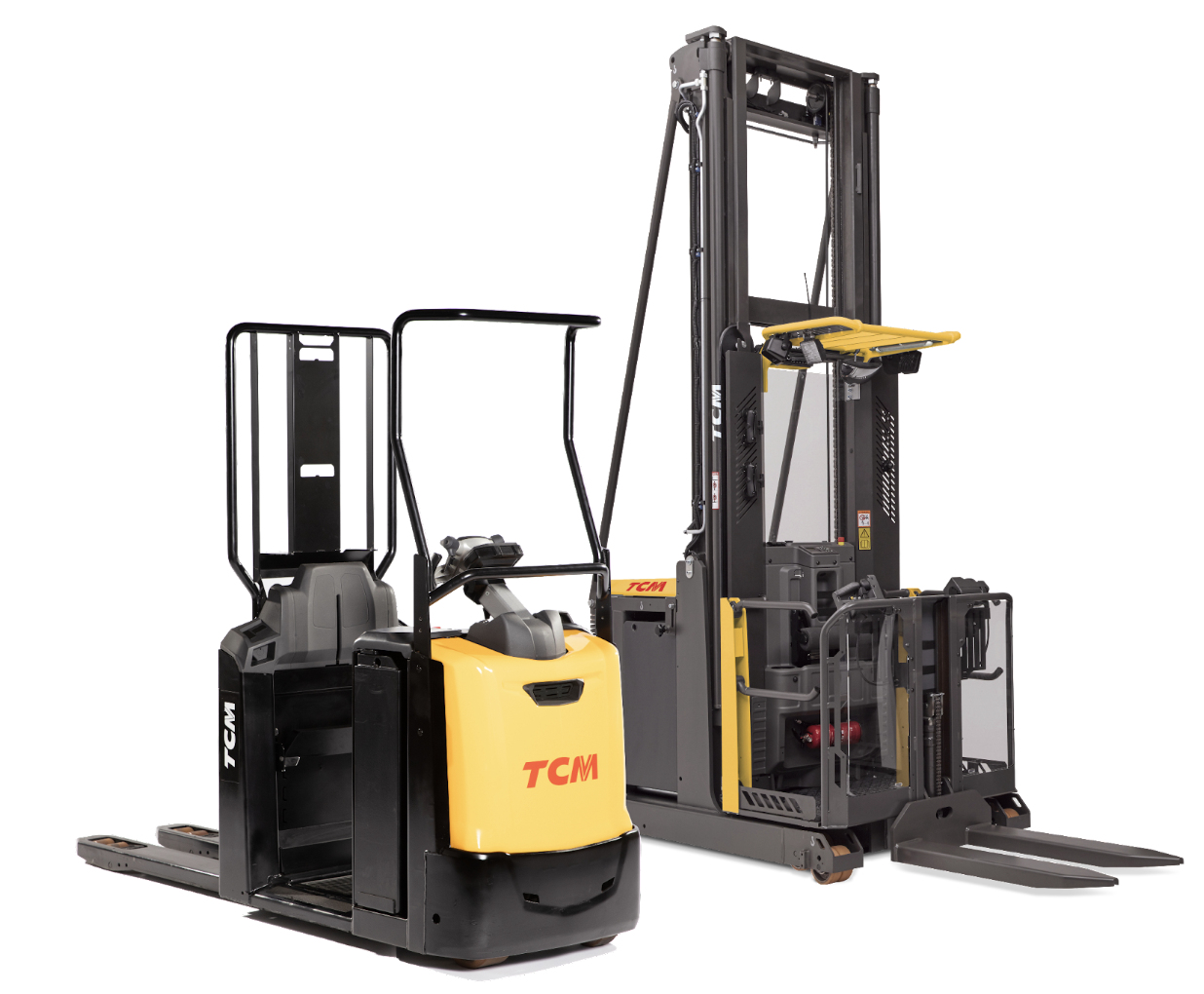 What are order pickers in warehousing?
Robust yet flexible, order pickers are machines that enable operators to pick individual items in a warehouse at low, medium or high levels. They're highly manoeuvrable pieces of equipment and can be used for stacking, transporting or transferring items to the likes of a pallet, trolley, or roll cage before being distributed to stores, such as supermarkets.
Related read: 10 Tips To Become a Better Forklift Operator
There are several types of order pickers on the market, starting with low-level order pickers. Low-level order pickers typically work on the ground, with the option to have a platform elevation height of 1,000mm to reach the first level above.
At TCM, our low-level order pickers provide flexibility and a user-friendly design. The option for rapid acceleration with gentle breaking makes it perfect for moving meticulously between picking stations. Highly safe and with excellent ergonomics, our low-lifter series makes for a comfortable, precise, and highly-manoeuvrable machine to have in your warehouse.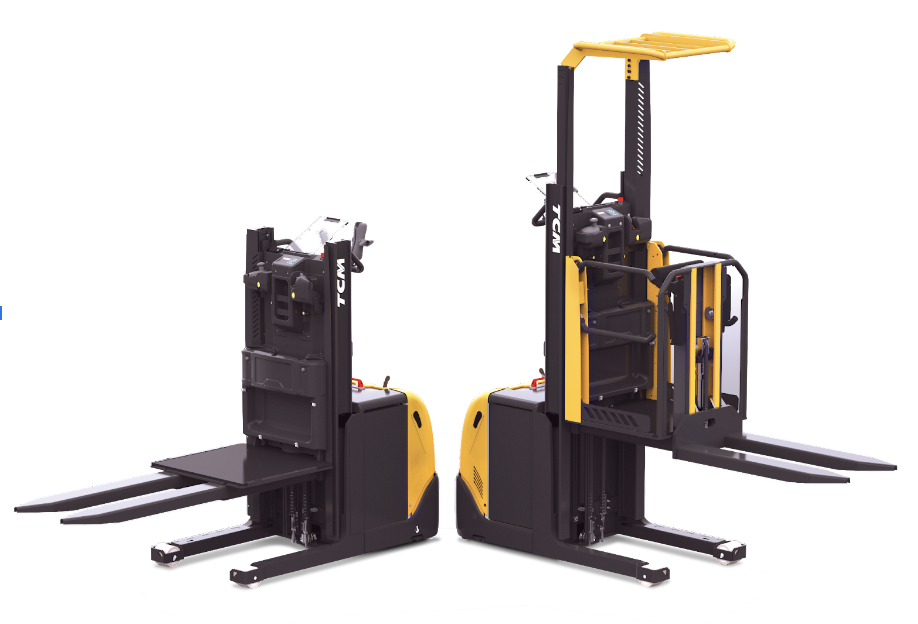 Click here to access the specifications of our six low-level order pickers.
The other main options are the medium and high-level order pickers. Medium and high-level order pickers are designed with usability and ergonomics at their core. The impressive reach of these machines enables the operator to maximise the use of their warehouse space whilst maintaining high standards of safety.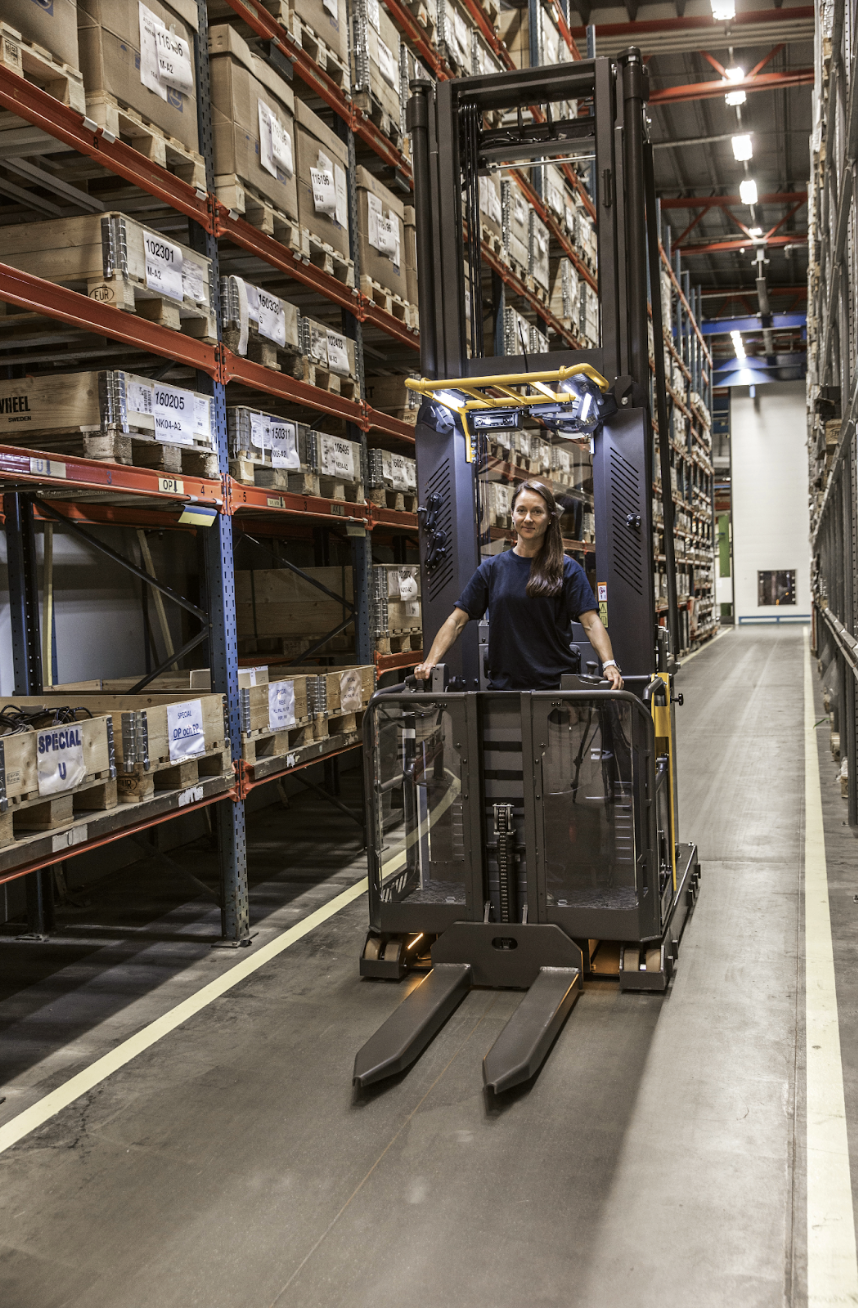 How high do order pickers go?
TCM's medium and high-level order pickers (known as the EO series) offer a platform and enclosed cab that rises up as high as the operator needs it to, with heights of up to 11 metres. Medium and high-level order pickers are typically used in larger warehouses where companies have a high proportion of SKUs (stock-keeping units) and need to pick across the face of the racking.
Click here to access the specifications of our three medium and high-level order pickers.