An increasing number of businesses are choosing to have one company they partner with to manage the material handling needs of whole continents, rather than having different manufacturers by country.
Many of our clients have needs that reach beyond countries, expanding to whole continents or even around the globe.
Utilising one company for all of your material handling needs can be a huge risk or reward, depending on the company you choose to deal with.
Here are some of the reasons our customers choose us when they need a material handling solution that covers multiple countries.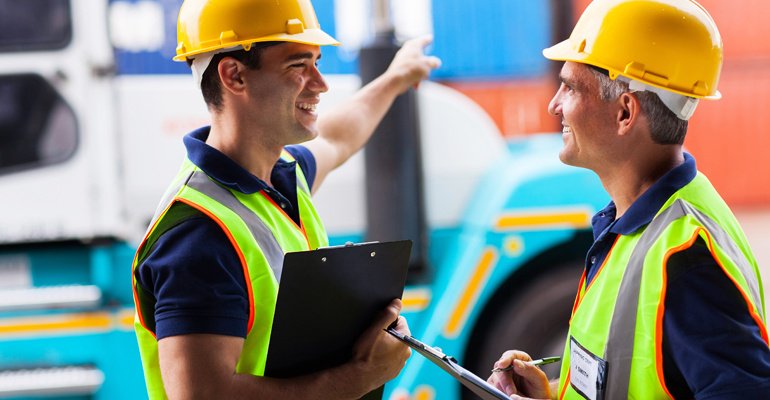 Our Approach
We look at things differently to the majority of our competitors. It isn't good enough to complete a survey, identify what solutions you want, then send a quote, because sometimes what you want is different to what you need—and we aren't just trying to sell more trucks.
Instead, we will sit down with you to find out what solutions you need. Not only this, but we take the time to understand every single aspect of your working environment and analyse how it's used. Only then can we discover areas for improvement and help you find the right solution.
The Trucks
Designed with the operator in mind, for maximum productivity.
Sit in one of our trucks and you'll see how they enhance operator performance.

In the early 90s, we set out to improve the productivity of our trucks. When we initially observed how they were used, we were expecting to find a way to enhance how our machines performed. Instead, we discovered that the best way to increase productivity was to focus on making our machines more comfortable for the people using them.

With the support of the TFK (Transport Research Institute, Sweden) we analysed how they were being used, with the aim of improving operator comfort by designing a truck that worked inline with the body's natural positioning.
All of our trucks have been designed ergonomically so that every operator can use the machines without strain, reducing fatigue and therefore maximising their output.
Safety First
Accidents can happen, especially in a material handling environment populated with fast-moved vehicles in tightly packed spaces. As our trucks are designed with the operator in mind, we can confidently say that they are amongst the safest on the market. Our safety features are built to last and take into account how they're actually used in a practical setting.
Our Parts
Commonality of our parts means we can fix 95% of problems, first time.
On average, our competitors have around 8,500 parts in their machines. It's hard to find a manufacturer who can boast about having less than 2,000 components tested exhaustively for superior reliability. We can.
This means that if something does go wrong, our engineers are more likely to have you back up and running as soon as they visit the site, maximising uptime.
Want to find out more about the services that we offer?
Click below to enquire.