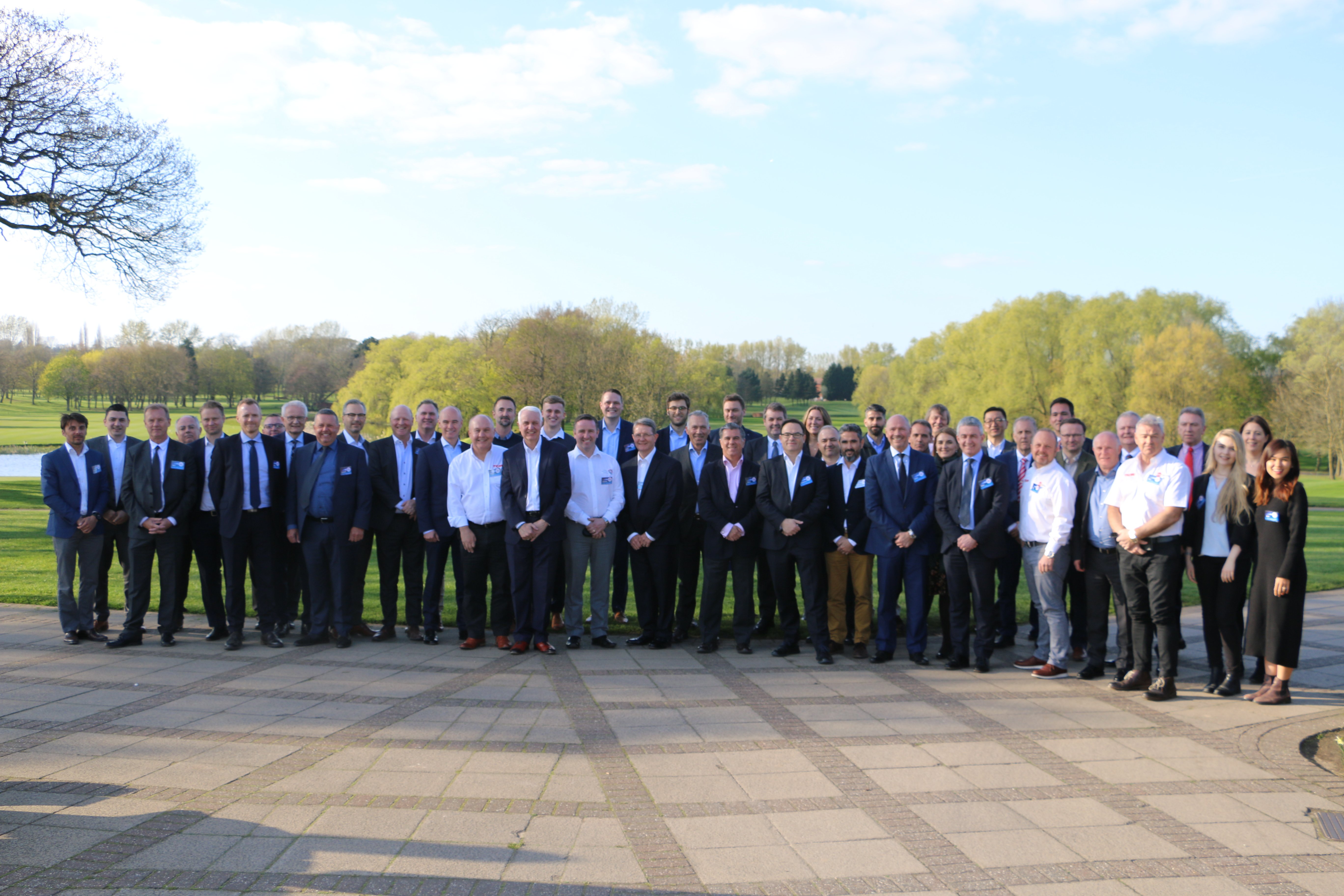 On 10th April 2019, TCM dealers from across Europe gathered at The Belfry Hotel & Resort near Birmingham to discuss the past, the present, and the future of the material handling industry. TCM also announced some exciting new product launches.
In addition to sharing news and customer success stories, the conference was coloured with discussions about the latest material handling industry trends.
During the conference, we also revealed how we're helping businesses to reduce their fuel consumption, lower emissions, and reduce their material handling costs.
With that in mind, here's what was covered:
The past, the present, and the future of material handling
Digitalisation has provided businesses with unprecedented opportunities to gain operational efficiencies, develop more sustainable practices, and build robust business models.
Meanwhile, as a result of globalisation, we're more connected with the rest of the world than ever before. In fact, our 'connectedness' (the flow of trade, goods, capital, information, and people across national borders) reached a record high in 2017.
Our demographics have also changed; not only do we have an ageing population, but the needs of the younger generation have evolved.
The material handling industry is also adapting by introducing more sustainable business practices; this is reflected in the new emission regulations and supporting products and solutions, such as TCM's electric trucks, Li-ion battery technology, and fuel cells.
Related Read: 'Material Handling's Future Is About Holistic Business Models', TCM's Dealer Development Director Reveals
New 80-volt electric CB truck and optimised ICE trucks
During the conference, we were delighted to reveal the launch of our brand new electric counterbalance truck, the FHB-F1 80-volt 2.5-3.5 ton model.
This latest addition boasts class-leading energy consumption, enabling businesses to achieve a lower TCO (total cost of ownership) and invest their money elsewhere in their operations.
At TCM, we also understand the importance of meeting businesses' needs today, which is why our latest ICE trucks have been optimised to meet the new emission regulations.
With integrated features including an eco-mode, our new and improved ICE trucks enable businesses to reduce their fuel consumption and limit noise levels, resulting in a safer and more efficient operating environment for everyone.
Related Read: TCM Leads Material Handling Industry Towards an Electrified Future
Li-ion solution: a better energy supply for your business?
Lithium-ion battery technology has become an increasingly popular topic in the material handling industry, boasting numerous benefits. These include:
No battery change needed
Lower energy consumption
Longer lifetime
Zero emissions
Fast charging
Requires virtually no maintenance
- No battery change needed
- Lower energy consumption
- Longer lifetime
- Zero emissions
- Fast charging
- Requires virtually no maintenance
For businesses looking to save in the long run, Li-ion battery technology may be a good fit. However, this will heavily depend on your operation, application, shift patterns, and unique business requirements.
To learn more about how TCM is evolving to meet the demands of our industry, we have a comprehensive distribution network across Europe to help you through these ever-changing times.
To learn how you can start reducing your TCO today, click the button below.