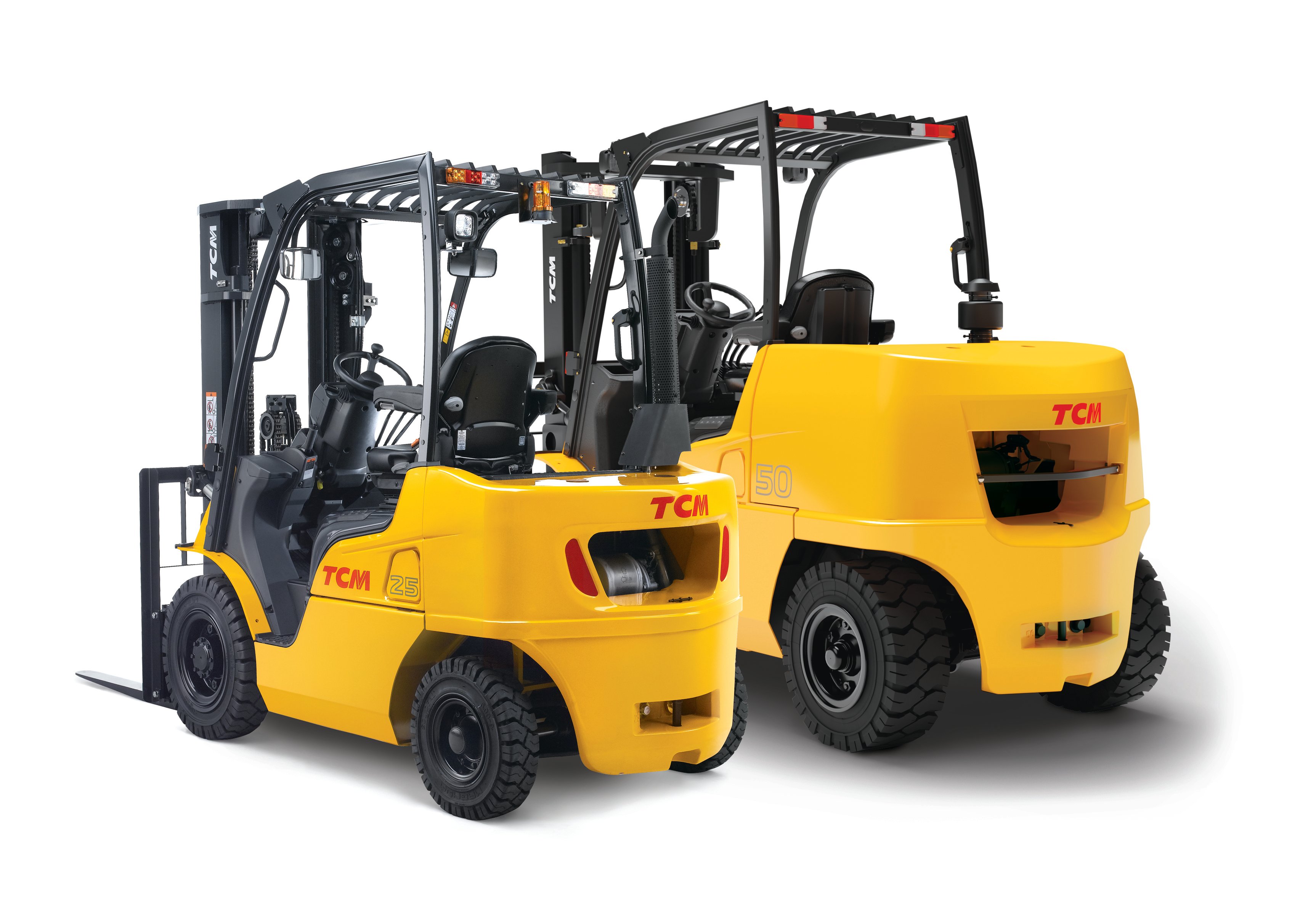 At TCM, we're delighted to announce the launch of our new FD 20-35 and FD/FGE 40-55 Engine Counterbalance Forklifts. Both truck models are compliant with EU Stage V emissions regulations, without compromising on performance. Learn more.

We're dedicated to helping our customers adapt their operations as new technologies emerge and your business priorities change. Our new engine counterbalance forklifts are no exception, designed to reduce CO2 emissions and enhance operator productivity — all while meeting the EU Stage V directives.

Is your business ready to improve operator comfort, increase efficiency, and enhance operator safety?

Read on to discover how our FD 20-35 and FD/FGE 40-55 engine counterbalance forklifts can transform your operation.
Superior operator comfort, even during longer shifts
The new FD 20-35 and FD/FGE 40-55 engine counterbalance truck models have been designed with flexibility in mind to create the optimum working environment for every operator. This results in reduced fatigue during long shifts, improving overall productivity and performance.

The operator compartment features three-point access and a reduced step height for easy access, while the spacious truck floor and 'through the floor' pedals provide additional comfort.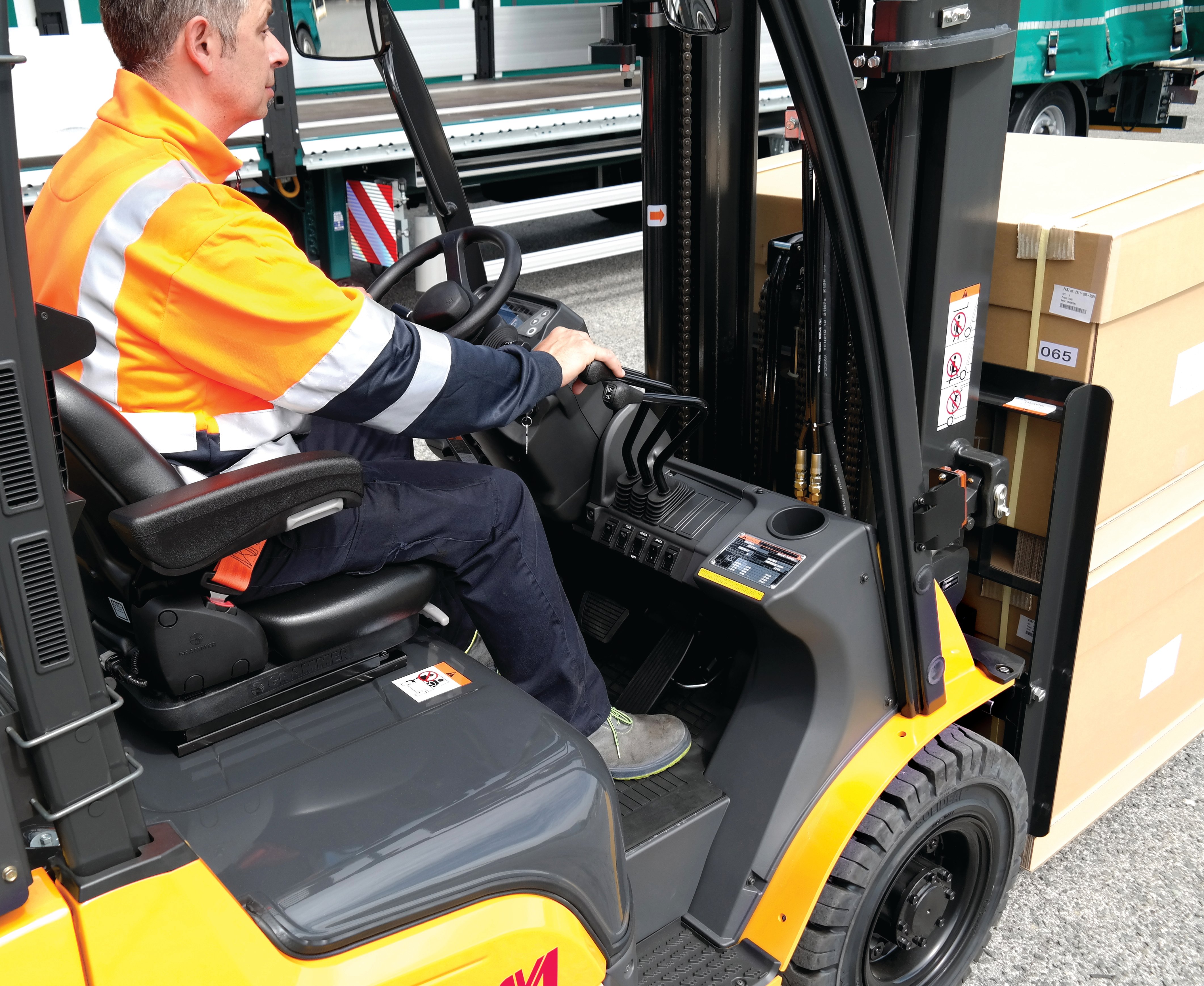 The new models feature fully adjustable seating, allowing the operator to achieve the optimum position. The Grammer seat is a standard feature designed with adjustable forward and backward movement, added side support in the back cushion, and an anti-cinch seat belt to suit operators of varying heights. For operators who frequently work longer shifts, an optional full-suspension seat is available for additional comfort and support.

Enjoy effortless control with the optional fingertip control armrest, which provides operators with low-effort levers and length/height adjustment to increase precision and control. What's more, our innovative memory tilt steering column offers infinite adjustment in a 12-degree range and retains operator-preferred settings for swift changeovers to maximise uptime.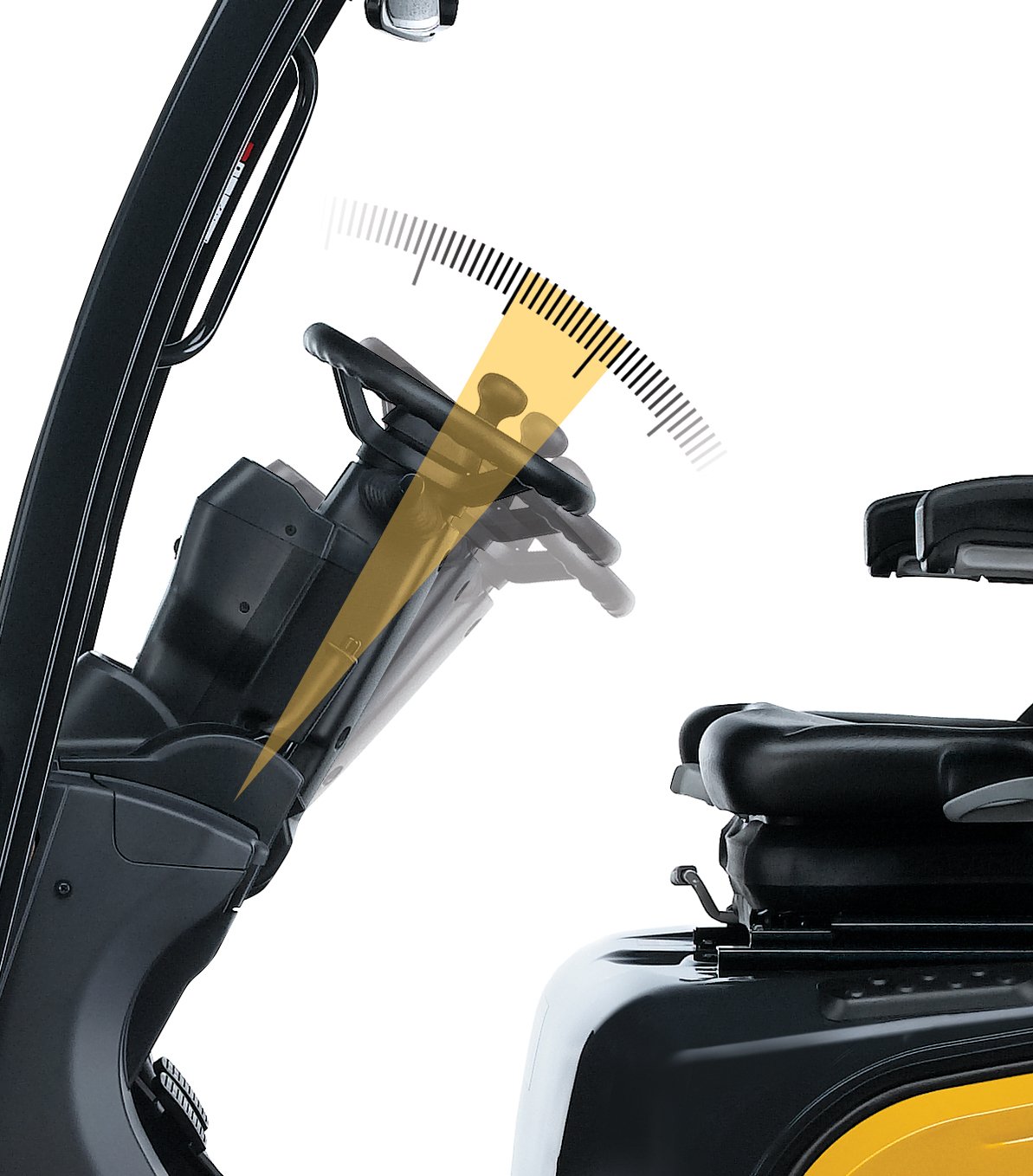 Finally, operators can enjoy all-round visibility with two forward LED work lights and a specifically designed mast, enabling improved visibility in all directions. Visibility is further enhanced by the absence of crossbars in the overhead guard.
Enjoy optimum efficiency while reducing CO2 emissions
The FD 20-35 and FD/FGE 40-55 feature the latest engine technology, enabling maximum performance through a low-emissions diesel engine. Developed with cutting-edge emissions technologies, our diesel and LPG engines comply with European Stage V emissions regulations, helping you to achieve a cleaner, more economical operation.

The high-pressure common rail fuel injection system ensures the diesel burns cleanly with optimum power output. The exhaust gas recirculation system sends exhaust gas back through the system after cooling to limit harmful emissions, while a diesel oxidation catalyst oxidises harmful particulate matter.

Both truck models feature a cool and quiet engine thanks to the fan and radiator system with a horizontal cross-flow cooling system. This helps to keep the engine cool and functioning at peak performance. The corrugated design enables optimal heat exchange, while the aluminium core helps to prevent corrosion. The direct drive fan works to reduce noise and required maintenance.

Our advanced engine protection system helps to keep the trucks running optimally and prevent forklift damage — saving you money in future repair costs. Should vital fluids become critically low, RPM levels will be lowered automatically and the operator will receive an immediate notification on the dash display.



Both the FD 20-35 and FD/FGE 40-55 feature a fuel-saver mode to further optimise efficiency. Simply press the ECO-driving button to reduce fuel consumption by up to 18% to reduce noise levels and improve the operator experience.

Our engine counterbalance trucks offer numerous customisable options, depending on your business's application and operation. Download our brochure to find out more.
Enhancing operator safety and visibility
Our range of advanced safety features help to protect operators, pedestrians and assets in the working environment and increase operator confidence and alertness throughout the workday. This helps to reduce the risk of forklift accidents.

To increase safety for the operator and other members of staff, our Operator Presence System (OPS) comes as standard, providing audible and visual reminders to the operator.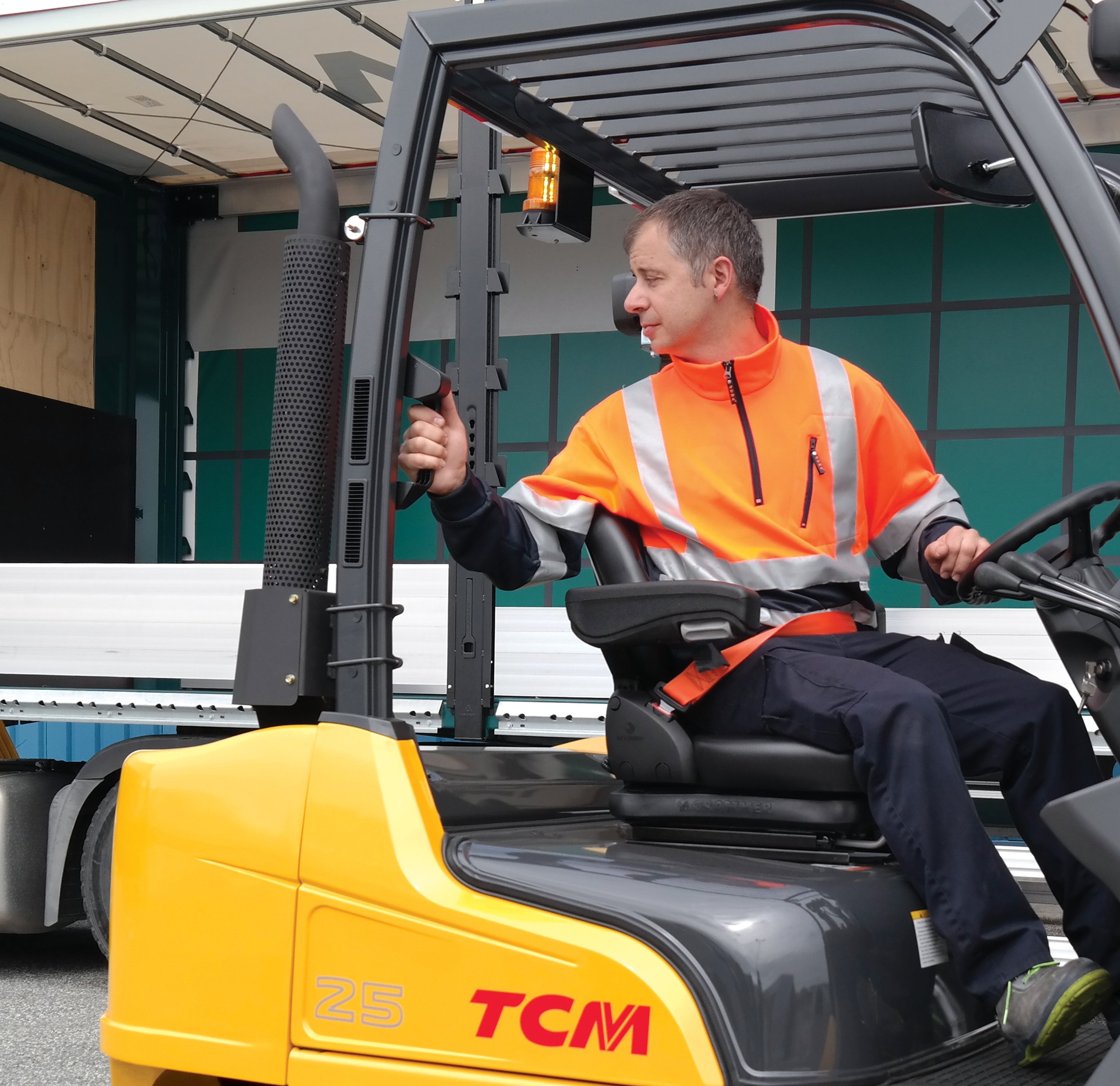 All powered travel and some hydraulic functions disengage when the operator leaves the normal operating position. A warning alarm will sound and an indicator will appear on the dash if the operator either leaves the compartment without applying the parking brake or forgets to fasten their orange seat belt, which is brightly coloured to prompt use.

For added safety, the load weight will automatically appear on the dash when the forks are first lifted.

Additional options to help minimise risk include a rear grab bar with a horn button, ground speed control, rear work lights and alarm packages, thermoformed overhead guard cover, and swing-down LP tank bracket. To learn more about our safety features, download our brochure.

To discover how our FD 20-35 and FD/FGE 40-55 engine counterbalance forklifts can help to reduce emissions in your operation, click the button below to speak with your local dealer.