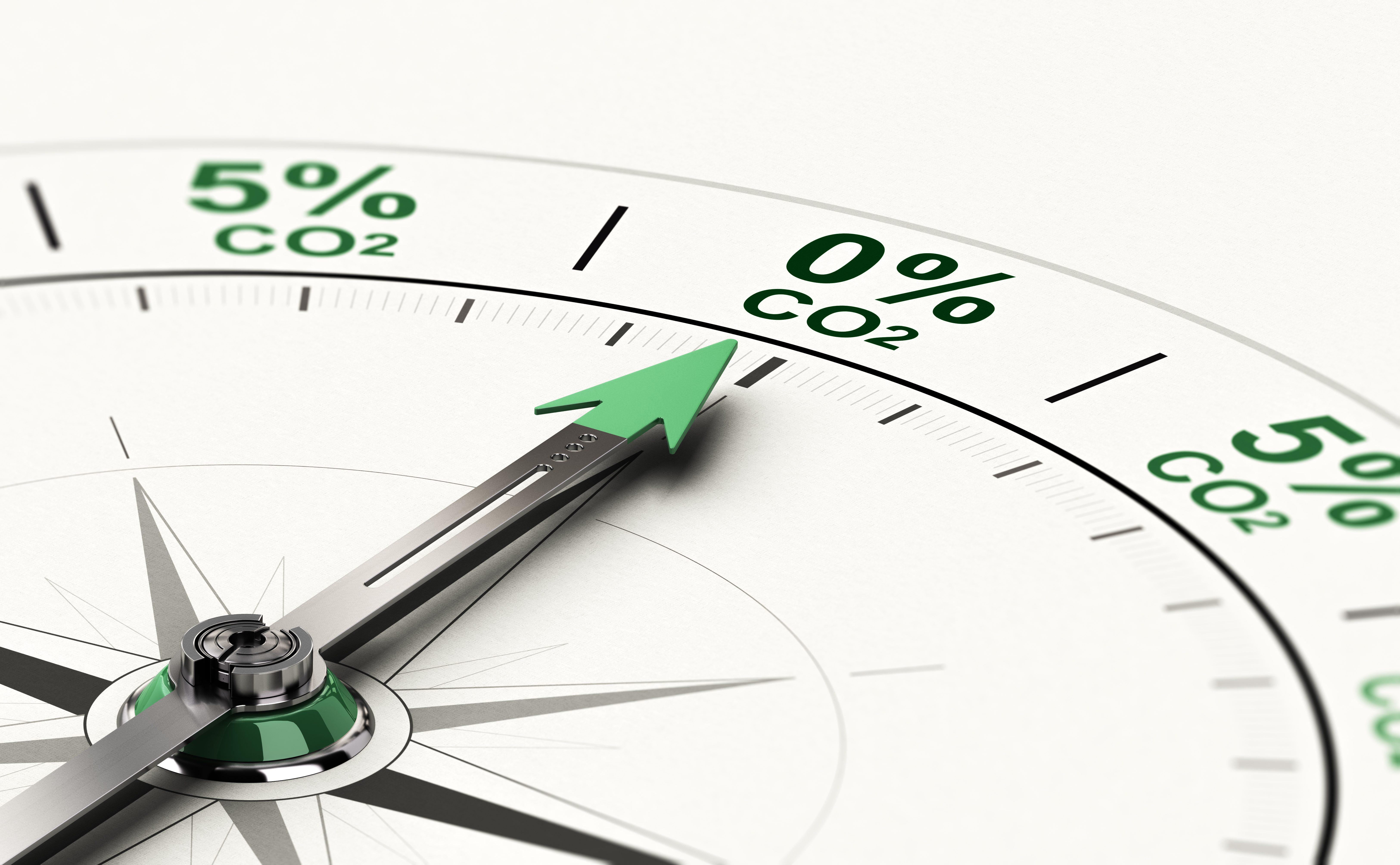 The warehousing industry is becoming increasingly aware of sustainability and environmental impact. The logistics side of the supply chain has attracted the most attention, with estimates suggesting it creates between 5.5 and 13% of global greenhouse gas production. However, today's high-tech warehouses come under scrutiny too: carbon emissions from material handling in warehouses and sorting facilities account for 13% of overall supply chain emissions.
Figures like these are a frightening wake-up call, and the industry is also under increasing pressure from consumer demand to be greener. There's also a sense that we would all like to leave "something better" behind for our children. So how can we contribute in a positive way?
Read on to explore 5 warehouse sustainability ideas for your warehouse operations and forklift fleet.
1. Gather information, use data
Knowledge is power! The first step to improving your environmental impact is to audit where and when you are using energy. This will help you identify less energy-efficient tasks and equipment. For forklifts, newer models can be fitted with telemetry systems and provide performance data (which can also help increase efficiency by showing the need for maintenance/repairs).
An audit could lead you to some interesting observations, which you could follow up with creative solutions. A great example is the American delivery firm UPS, which discovered that turning against the flow of traffic is less fuel-efficient and is linked to more accidents. As a result, UPS famously plans routes that minimise the need to turn left (on America's right-hand driving roads), saving millions of gallons of fuel a year. This small innovation is one that could be repeated in a warehouse setting: take the opportunity to assess whether your layout and use of space is as efficient as it could be, e.g. reviewing long driving stretches as well as overly tight turns.
Related read: our material handling costs page provides an overview of ways to make your operations more cost-effective and environmentally friendly, including an energy solutions questionnaire and a TCO (Total Cost of Ownership) calculator to help you find ways to make savings in your forklift operations.
2. Reduce, re-use, recycle and cut waste
How your warehouse disposes of consumables like packaging should also be part of your sustainability audit. For example, does your warehouse have a solid recycling programme in place? Recycling means that resources can be given a second life, rather than being wasted.
There are plenty of items you could recycle in your warehouse, from packaging to metal shavings and chemicals. A specialist battery recycler can help you when your forklift batteries reach the end of their lives. The battery manufacturer can also advise on disposal and recycling and may offer related services.
Another area to investigate is how you reduce waste, to begin with. Producing less waste means there is less to store, collect and recycle (which can help you reduce costs with your waste management provider). Could you make do with less packaging or fewer pallets – with little effect on your operations – or could you upgrade to more effective, more sustainable packaging materials?
3. Invest in more energy-efficient equipment
There are obviously compelling reasons to look into electrification and stage V compliance for diesel, and in identifying the right forklift for your needs. Electric-powered forklifts are greener, but some buyers might be put off when they see a higher purchase price than with diesel – whereas electric trucks actually have better TCO, i.e. they work out cheaper over the course of their entire lifespan.
It's also worth understanding the differences between fuel sources. For example, you might be put off purchasing an electric forklift due to the maintenance needs of a lead-acid battery. However, a Lithium-ion battery doesn't have the same requirements. It's definitely worth investing in up-to-date forklift models with technology to improve energy consumption and efficiency.
Related read: Electric vs. Gas or Diesel Forklifts - Which One is Right for the Job?

Don't forget that warehousing energy spend doesn't stop with forklifts, lorries and transport. From lighting to conveyor belt systems, there are plenty of other areas you could address.
4. Your buildings
Another major contributor to carbon emissions is warehousing buildings and facilities themselves. In the U.S., buildings are thought to "use more energy than either the industrial or transportation sectors".
Your business may not have the luxury of starting again from the ground up, but the good news is that differences can be made from retrofitting – changing some aspects of the building, instead of going for the "all or nothing approach".
So what are some of the improvements you could make? Examples are better insulation, water-saving measures and checking if fans/ventilation is needed 24/7. Lighting is one of the key drains on electrical load, so consider LED lights, daylighting tubes and movement sensors that switch lighting off if it isn't needed. (You could also improve air quality with specialist paints, sealants, adhesives, etc.).
5. Your location
It's not just about buildings! Your location has always been key, but choosing well could be of even greater importance in the future.
You may not be looking to move your warehouse now, but the ideal spot could improve your efficiency (and that of your logistics partners). Proximity to urban areas helps to cut transportation needs – and resulting emissions – after goods leave your warehouse. So too does closeness to ports, airports and motorways.
However, there is also strong interest in moving distribution to 'logistics hubs' or 'consolidation centres'. Some regions are looking to place these on the edge of, rather than inside, towns and cities in order to improve air quality and reduce traffic. This means that finding the perfect location could one day become an issue of compliance, not just convenience.
In the UK, estimates suggest that warehouses create 10.2 million tonnes of CO2e (i.e. carbon dioxide equivalent – a standard measure of carbon footprint). Of that, 1.5 million tonnes could be saved by simple changes. Whether it's turning off the lights or switching to an energy-efficient fleet, it's time to consider the ways you could make a change.
Looking for more information on warehouse sustainability? You can find related reads on our blog, or contact your local dealer for forklift fleet advice.