Electrification is at the forefront of everyone's minds. With our electric counterbalance truck range, it's never been easier to make the switch.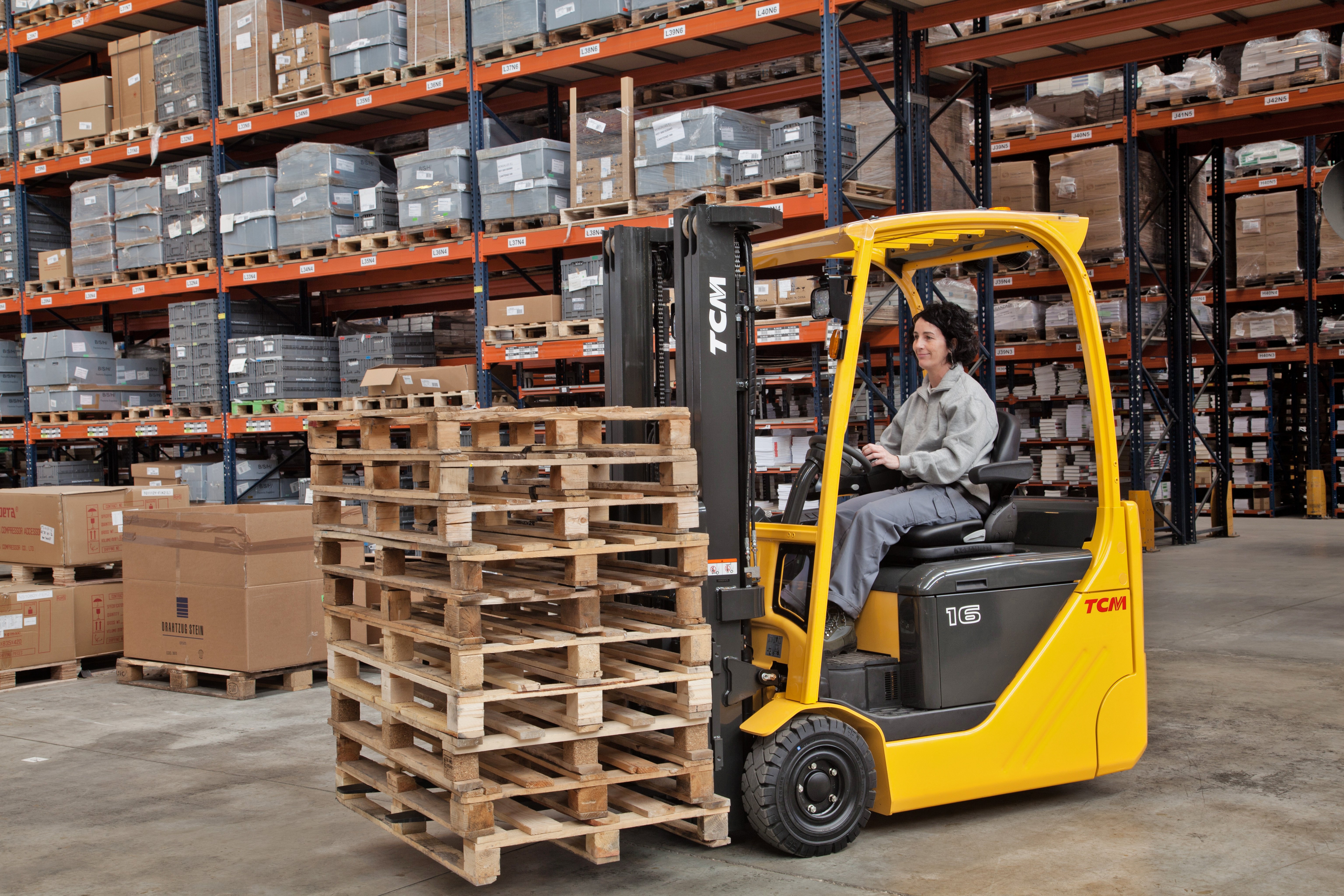 With talk of the 2030 ban on diesel engines being brought forward, it's vital that businesses begin adapting their forklift fleets now to ensure they're equipped for the change when the regulation does come in.
Not only do our three and four wheel electric counterbalance trucks (FB Series) have significant environmental benefits, such as producing lower CO2 emissions than their diesel counterparts, they allow your operation to reap the benefits of improved efficiency and reduced fuel costs.
Here's how our electric counterbalance trucks are transforming warehouse operations:
World-class energy consumption slashes operational costs
When we were designing our electric counterbalance truck range, we wanted to ensure optimum operator efficiency to improve warehouse productivity.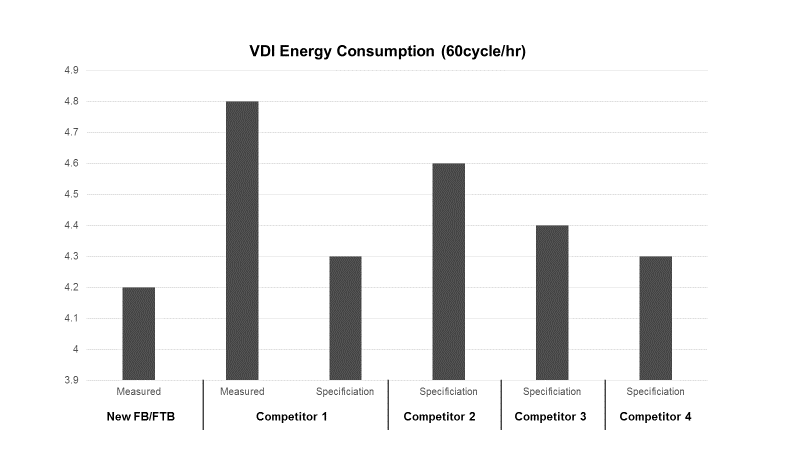 After measuring our trucks against our competitors, we're proud to confirm that TCM trucks came out on top for both energy consumption and efficiency. One of our competitors actually measured much higher energy consumption levels than they had declared in their truck specification. With TCM as your trusted dealer, you can rest assured that your trucks meet their specifications.
By switching to TCM electric counterbalance forklifts, your business will significantly reduce its running costs, lowering the total of ownership and transforming your warehouse operation.
Browse our range of electric counterbalance forklifts available now.
Regenerative braking system helps to maximise uptime
Not only does our electric counterbalance truck range come with side battery extraction as standard — making it ideal for multi-shift operations — it provides the perfect solution for maximising uptime. This ensures your warehouse operation remains productive at all times.
Similar to a Formula One car, our regenerative braking system ensures energy captured from the electric counterbalance truck slowing down is recycled and fed back into the battery. The longer battery life enables forklift operators to enjoy maximum uptime — without the disruption of frequent battery charging. This feature also compensates for common forklift driving mistakes that drain battery life.
With clever integrated features such as the regenerative braking system, our electric counterbalance trucks are transforming warehouse operations by diminishing downtime.
Optimised noise system enables comfortable working environments
The noise produced by TCM electric counterbalance trucks can be compared to that of a Lexus. Not only does this safety feature prevent common forklift accidents and make operators more productive, but the limited noise ensures the truck's energy isn't being converted into noise.
With operator safety and fuel efficiency being key priorities across the material handling arena, invest in a solution that covers both. Our electric counterbalance truck range is guaranteed to transform your warehouse operation by improving safety and fuel efficiency while lowering your total cost of ownership.
TCM electric counterbalance trucks pave way for the future
Comfort, safety and operator efficiency are core to our electric counterbalance truck range. Not only do TCM electric counterbalance trucks utilise the latest technology, but they are simple and easy for operators to use.
The FB Series boasts a whole host of innovative features including a stability support system, optimised visibility, industry leading low energy consumption, and convenient side battery extraction. This allows operators to experience the benefits of improved efficiency and a lower cost of ownership.
To find out more about making the switch to an electric forklift truck, click the button below to speak to your local dealer today.