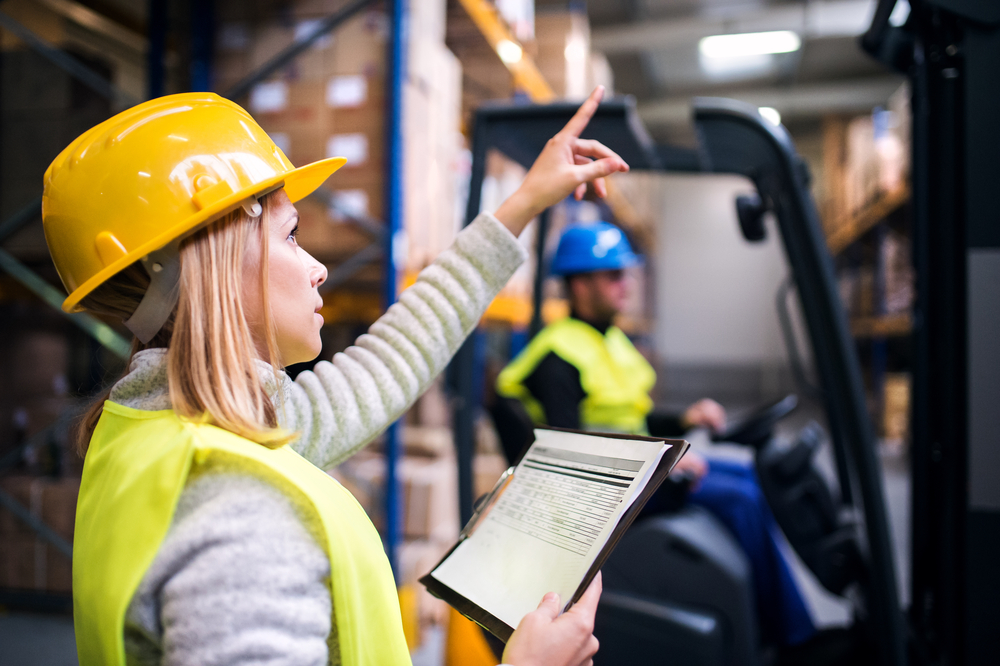 Today's world is constantly evolving, as new technologies emerge and businesses find new ways to innovate and change. In the material handling industry, electric fleets are set to transform business practices and encourage new ways of working.
With 2030 seeing an end to gas and diesel-powered vehicles, businesses must not only upgrade their fleets to more environmentally friendly electric models but establish new daily routines to maintain their machines and accommodate the upcoming changes.
While 2030 might seem a long way off, if you could lower your business' fuel and maintenance costs and reduce your carbon footprint tomorrow, why wouldn't you?
At TCM, we're committed to supporting our customers through this transitionary period, allowing your business to be fully prepared well before the 2030 ban comes into play.
Read on to find out more about the future of material handling in the age of electrification.
Discover the steps you need to take to prepare your operations electrification in our checklist.
New machines prompting new routines
The transition from ICE trucks is inevitable given the 2030 ban on petrol and diesel vehicles. However, the impact this will have on businesses' wider material handling operations is perhaps less obvious, and will in fact require thorough planning.
When switching to an electric truck or fleet, accommodating battery charging time suddenly becomes an essential factor. This can naturally create additional downtime, which you'll need to plan for.
For example, if your operation is used to running 24/7, you should consider having enough additional forklift batteries to maximise uptime and ensure optimum productivity at all times.
If you want to strike a healthy balance between uptime and charging time, you may also want to consider scheduling operator breaks during charging periods and adapting shift patterns accordingly.
With that said, it's clear that the future of material handling demands a more flexible approach to business. Companies that do well will ultimately be those that sufficiently adapt.
Related Read: Attention, Operations Managers: How to Improve Warehouse Productivity Overnight
Opening up conversations about sustainability
As the uptake of electric vehicles (and indeed, electric forklifts) increases, it's unsurprising that this is prompting more businesses to consider how else they can incorporate sustainable practices in their operations.
From auditing your current material handling equipment and transitioning to battery-powered alternatives to investing in solar panels or switching to more eco-friendly packaging, there are numerous steps you can take to lower your business's carbon footprint and reduce waste.
While electrification is the most significant step you can take towards reducing harmful CO2 emissions, it's never too early to start taking small steps to boost your business's green credentials.
At TCM, our trusted dealer network is on hand to assess your current operation and business requirements, before recommending a bespoke solution according to your needs. Get in touch to find out how we can help you.
Related Read: How to Prepare Your Business for the Electrification of Your Forklift Fleet
How TCM is driving an electrified future
AT TCM, we're dedicated to helping our customers achieve their business' sustainability goals — no matter how small or large.
We have solid foundations in the earliest designs of forklifts and continue to innovate and change, adding value and contributing to business improvement and the wider community.
From supporting you in making the switch to electric forklifts to reduce your CO2 emissions, to identifying additional areas where you can minimise your impact on the environment, we can help.
For local support and advice, look no further than our trusted dealer network. By contacting your local dealer, we can assess your operation in person and discuss your business and operational requirements in detail, before recommending the best-fit solution.
To kick-start your electrification journey today, click the button below to download your free copy of our Electrification Readiness Checklist.